Is technology integration feeding the fraudsters?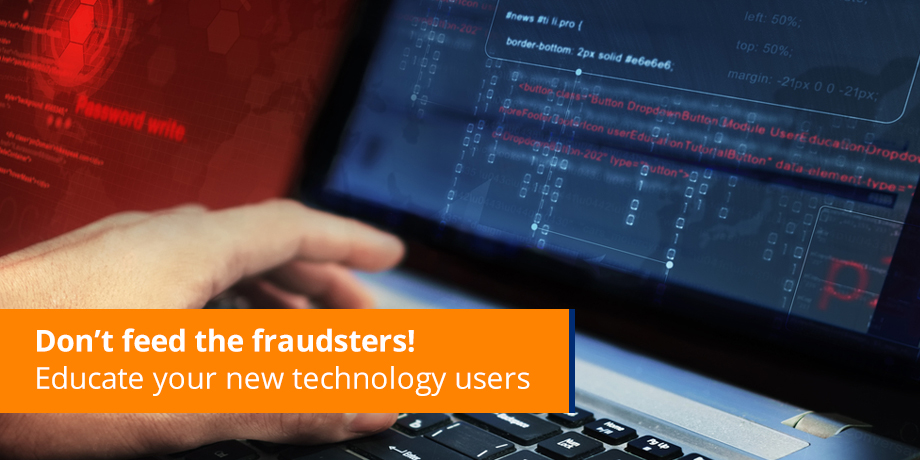 I am firmly of the opinion that technology should make our lives easier and in order to do so, IT systems and connected devices need to be integrated with one another. With technology integration, however, comes increased risk, and often the consumer is left on their own to navigate this ever-changing deluge of technology: devices, apps, wearables and connected appliances.
On the one hand – we want the functionality and convenience that new technology and integration provides. UK banks, for example, have been tasked to make their customer data available to other institutions to drive innovation and competition. Globally, other banks, billers and payment providers are hard at work creating and integrating technology that will make processes such as payment easier and more secure for all consumers.
On the other hand, how is a consumer to know which services made possible by these integrations are legitimate and which will result in the emptying of their bank accounts?
More than ever before, technology users needs to be educated and it is up to the industry players to drive this education process. Large-scale adoption of technology requires arming users with all the information they need in order to diminish the opportunity it gives to phishers and fraudsters. This is especially valid in the online payment environment.
Use the Grandmother test . . .
If you are a tech company, designing your CX (customer experience), you should assess the process against what I call the Grandmother test. If a fraudster were to mimic the process, would your Grandmother be duped and how could you educate the old dear to avoid her becoming a victim of fraud?
With every new integration there should be a series of education that accompanies its pre-release to provide users with the insight into issues such as:
What should they expect to experience?
What security features should they look out for?
What are the tell-tale signs of a fraudulent communication or transaction?
Where to report experiences that do not match expectations.
User education is an opportunity for your organization to make a connection with its customers, reinforce your brand and validate new technology. Likewise, a lack of commitment to education could be seen as an unwillingness to invest in the safety of your users.
Education however is never a 'once-off'. Consistent education is required through the customer lifecycle and at all points in the lifecycle of your products. That means providing educational output, not only when a new technology or integration is launched, but at every opportunity. Technology users like to be informed – at both the big picture and the detail levels:
What is the organization doing in the R&D space?
What can the consumer expect to see in the near future?
What are the new trends in phishing and other fraud attacks?
What are the updated security protocols?
This is not an opportunity to sell more product because that will diminish what is an important message. This is a brand and relationship building opportunity in which your organization can prove that customer safety is a priority.
In fact, I propose that R&D be extended to RD&E – research, development and education, as the first two are incomplete and potentially dangerous without the third.
Improve the customer experience with secure document delivery today