Introducing our digital expert, Brent Haumann - Chief Experience Officer(CXO)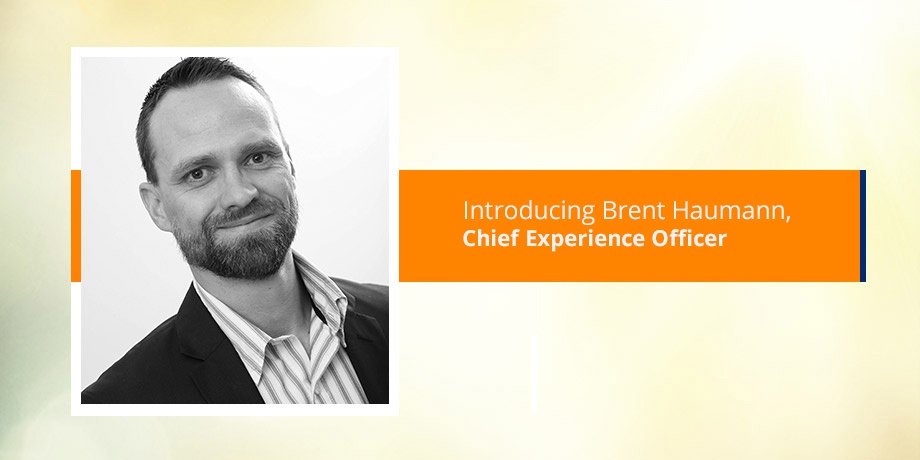 In this, the fifth post in our blog series where we shine the spotlight on our executive staff members – our digital gurus, we introduce you to another digital expert, Brent Haumann – Chief Experience Officer(CXO).
When we asked Brent to give advice to the next generation about life in the current digital world, Brent says people shouldn't try to recreate the wheel, but instead spend time finding unique and innovative ways to leverage the tools that already exist. Read on for some more great insight from Brent…
What's your backstory (how did you come to be working for Striata)?
Having started my career as a software developer, I was fortunate to gain a practical understanding of technology early on. I was working for a large consulting firm and in 2005 I was introduced to Striata who shared many of my beliefs regarding culture and professionalism and my interests regarding digital transformation. The rest is history really..As my career progressed under strong mentors, I discovered my interest in people and an affinity towards galvanizing their strengths to solve tough problems. For the past 12 years I have been fortunate enough to work closely with some of the most talented and professional technical minds in the country, in an environment that I consider my second home.
How has the business changed since you joined?
Since joining Striata the company has grown from a small, SA focused business into a globally recognized customer communication management (CCM) solution provider. Our technology is enterprise-level software covering the full spectrum of digital solutions including document generation, digital marketing, secure document delivery, storage and online presentation.
What has remained constant in the business since you joined?
From the day I joined, the culture of the business is what lured me in and has been a key force in retaining our top talent ever since. Closely related is the long standing core leadership of the business that both practice and preach Striata's values on a daily basis.
What do you appreciate most about working at Striata?
Things that I appreciate most about working at Striata:
Constantly challenged by the high standards of my peers;
Constantly learning from the intelligent resources around me;
Paper turn-off, digital transformation and global efficiency align closely with my  personal values;
Company culture, company culture, company culture.
What is the most important lesson the next generation need to learn about operating in a digital world?
​In a connected, digital world everything you need already exists. So don't try to recreate the wheel. Rather spend your time finding unique and innovative ways to leverage the tools that already exist. They say that innovation happens at the intersection of disciplines. Use this mantra to combine seemingly unrelated ideas in order to create brilliant new products and services that can change the world for the better.
If you could give your younger self (before you became digitally active) advice on how to behave in the digital world, what would it be?
Share. Whether it is your thoughts, your ideas, your technology or your sandwich. Share it. Sharing has a profound affect on the people around you. It almost always results in reciprocation. Sharing ideas naturally creates a mastermind group which is proven to result in superior ideas. Entering the digital world with a sharing mindset will create boundless opportunities and connections that are sure to take you down some exciting roads.