How art can power up your automated communications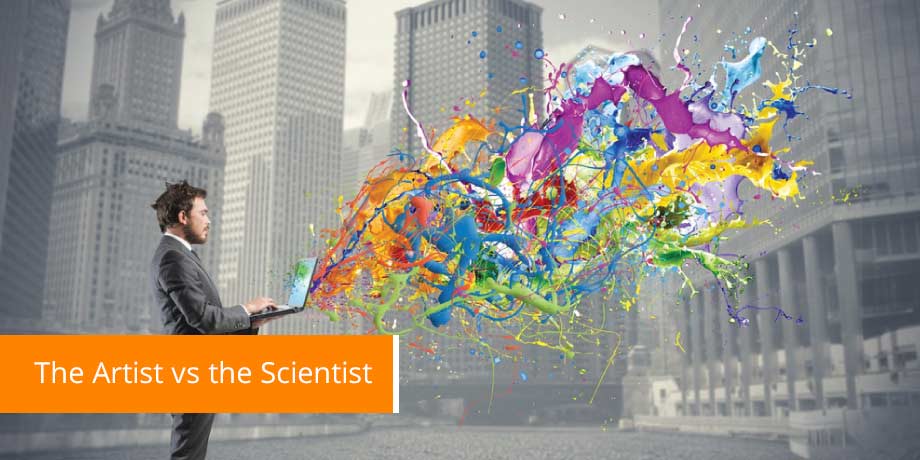 When I think about what makes up a great piece of art such as a painting or sculpture, what intrigues me most is how it gets created. The artist not only needs the appropriate tools and materials, but also the skill and experience to physically create the vision in their mind.
While the process may look simple on paper, the actual skill required to create the piece takes practice, precision and experience.
The Artist vs the Scientist
In the email world, the process to produce a highly successful email seems easy to understand – Get the data. Build an email. Send it. Track it. Measure the performance.
But the skill required to do it right takes practice, precision and experience.
This brings us to the often forgotten emails; automated, triggered communications. Often, we put great effort into the initial setup: we build, send, track, report, automate … and then forget about them.
The real genius is the artistry required to make these messages powerful – a feat that involves imagination and expertise.
Before you send your next batch of automated communications, consider the following:
What do you want people to feel?
What do you want them to see?
And most importantly for email, what do you want them to do?
8 Tips in email artistry for your automated email communications:
| | |
| --- | --- |
| 1. Call to Action: a paramount consideration should always be what action you want your customer to take after reading your email. The "Call to Action" should be bold, clear and visible. | |
| 2. Email Design: and layout is also vital. Ill-formatted or difficult to read emails are deleted and forgotten very quickly. We always consider the flow and layout to ensure it's slick and easy to read. | |
| 3. Refresh: redesign these emails regularly. They are often forgotten and left to expire in terms of the prevailing best practice for design and content. | |
| 4. Keep it short. | |
| 5. Be relevant: even our automated communications will need to be interesting and relevant to each and every customer. They are automated because the message we are sending can be predetermined. However, for each customer it is still a personal experience with your brand. It must be relevant in order to keep the customer engaged. | |
| 6. Target your design: with today's technology, you can target both your content and your imagery to maximize each customer's experience based on their specific segment. | |
| 7. Be personal: always talk to customers like they matter – copy must not be generic or bland. "Dear Valued Customer" is not acceptable. | |
| 8. Timing: it matters when you send. The best time of day and day of the week will vary for communications types and brands. Your customers will have a different response and reaction to your ad hoc new product launch-type email communications versus the automated triggered communications. Therefore it is vital to test what works for your triggered communications. | |
Leverage the power of your automated communications with email artistry and they will contribute significantly to building your brand and increasing your sales potential. Remember, the science of the build and automation is easy; the power lies in the art!
We have the knowledge, practice, precision and imagination required to help you paint the canvas of the perfect email…
Improve the customer experience with secure document delivery today