Email Deliverability Part 1 - Improve deliverability: validate customer email addresses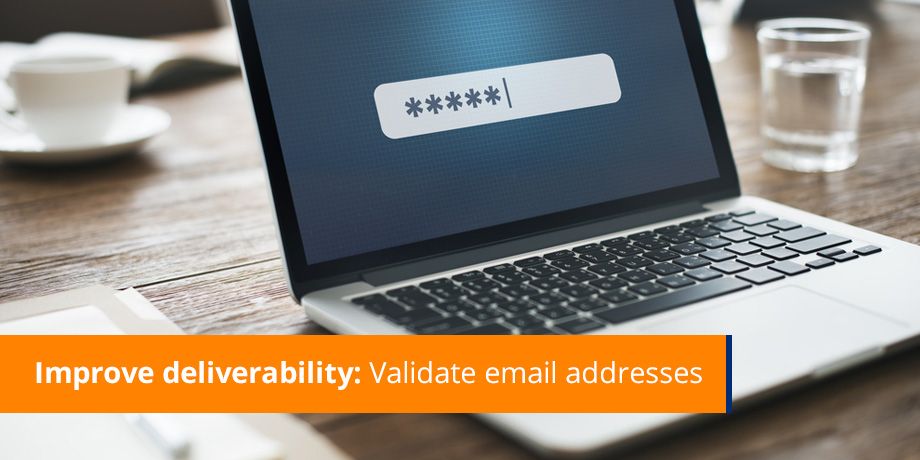 This is an important step in your email deliverability efforts because continually sending communications to a failed email address can result in your emails being blocked by the receiving mail server. Email addresses are captured incorrectly because of user typing errors, but all too often email addresses have been gathered over the phone or via handwritten correspondence, which can then lead to misreading and input errors. The good news however is that a large percentage of these can be corrected before the first email is sent.
4 Easy steps you can take to ensure proper email validation
Check email addresses for correct formatting: This first step can be performed at its most basic level by checking for the basic structure of an email address, i.e. name@domain and excluding obvious errors such as name@nodomain.
Measure emails against common rules: By running through each email and validating against common rules, you can eliminate the incorrect email addresses. This helps your deliverability rates and also gives you the opportunity to reconnect with your customer and verify the information you have on file. This is not an intensive process, so it can be performed every time an email is sent out to avoid badly formatted emails from even attempting to enter the delivery queue.
Scan for common mistakes: Take the process one step further by searching for common mistakes. For example, a common manual input error would be recording the email domain yahooo.com instead of yahoo.com by mistake. By using a database of the most common errors, a report can be generated showing the suspected incorrect email address and suggesting the correction. Unfortunately, this method is open to mistakes and as such should always be validated manually – (for example, while Yahooo.com is almost always an input error, it is not guaranteed that this domain does not actually exist). It is also advised to remove placeholder email addresses such as [email protected].
Run every email address through a server, which does a 'live check': The last method to verify email addresses is the most accurate, but unfortunately, also the most intensive. It requires running every email through an application which makes a connection to the SMTP server of the domain and "asks" whether or not the email address is valid. Due to the fact that this is a live check, results can be regarded as almost 100% accurate. For larger lists, this can take a lot of time and should only be performed once (or periodically) rather than checking emails individually as they are being sent. Also use your delivery report information to remove any bounces and undeliverables from your database, as this will help you avoid spam traps.
These methods should be applied to any email list or customer database, whether marketing based emails or those that are transactional in nature, to ensure optimal deliverability. It is important to note that, as each of these techniques has its merits and pitfalls, you'll need to determine which one applies best to the type of email, source of the email list and number of emails you are sending out. Email is a powerful tool, so make sure it works for you. For more strategies and tools on how to ensure your emails reach customers' inboxes, be sure to download our new – "7 Steps to better email deliverability"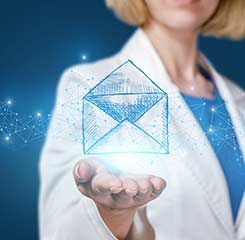 Striata Deliverability White Paper
Do you want to cut through the 'tech-speak' and unlock the secrets to getting your email into your customer's inbox? Discover 7 steps you can take to ensure better deliverability.
Look out for next week's installment of this special deliverability blog series; I will be focusing on spam filters and how to avoid them.
Improve the customer experience with secure document delivery today