Can you really protect yourself from the onslaught of cybercrime?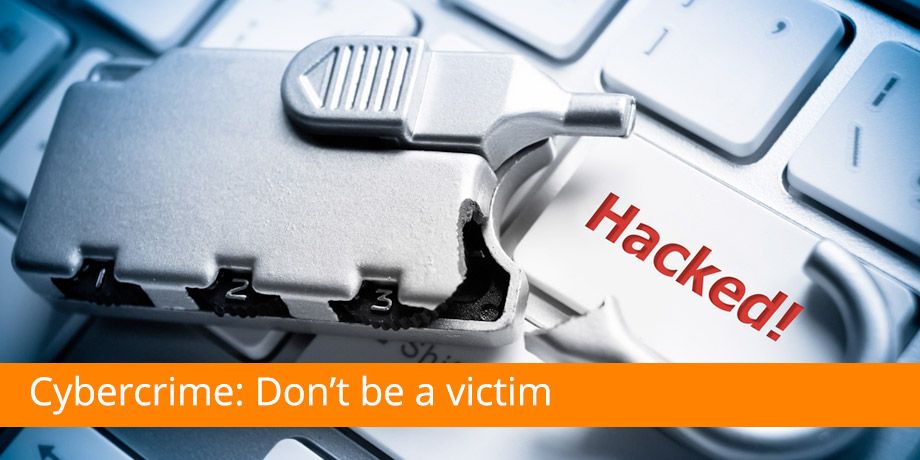 It seems every week there's a new media report about a globally significant data breach. Last year it was Ashley Madison and the US Office of Personnel Management, this year 191-million names from the US voters roll were found to be exposed to the public Internet.
If you don't know how prevalent this type of incident has become – take a look at this visual tracker of the world's largest data breaches. It puts into context the relative size of the major breaches; adding up to millions of individuals whose personal and confidential information has been leaked or stolen.
If that doesn't scare you, then watch this quick video on tactics used to get access to personal details; alarming proof that your personal data is easily accessible through social engineering and hacking. And it's not just the programmers in dark rooms that we need to worry about, anyone can hire a hacker to access a private email or social media account for as little $129, with results "guaranteed".
If you scratch the surface of what is possible, you'll realize that using the Internet means you are not totally safe from cybercrime. If you want to leverage all the benefits of a connected world, you will have to accept some degree of risk. Just like your home security system: you just need to be safer than the next guy.
Businesses that send email and text communications to customers should help them identify when something is not right by constantly reinforcing what to expect from you.
Tips for businesses on how to help protect customers from cybercrime
| | |
| --- | --- |
| | Standardize your template design and tone to keep your brand voice recognizable in its consistency. |
| | Add elements to your messages that cannot be easily replicated by a scammer. For example, personalize an email with bits of information that only a legitimate service provider would know. |
| | Have a plan to constantly educate your customers on cyber threats, such as phishing and malware as new tactics become evident. |
| | Remind your customers that you will never ask them to access a secure login page from a link or attachment to an email and to never, ever click on an attachment from an unknown source. |
Advice for customers on how to protect themselves
| | |
| --- | --- |
| | You should not blindly trust service providers when it comes to protecting personal data. As a consumer, you have a right to know how your personal information is processed, stored and with whom it is shared. |
| | Challenge your service provider's security approach regularly to make sure the data entrusted to them is safe. If you feel your service provider is not treating your data with respect, call them out on it, then take your business elsewhere. |
| | Do a check on the businesses you interact with and make sure any confidential documents you receive via email are encrypted and password protected, so that the enclosed information is not vulnerable, regardless of where that document resides. |
I am pretty sure that cyber-criminals put more work into research and development than most legitimate software houses; which means no matter what tactics we use to protect ourselves and our customers, there is likely a scammer still looking for a way in.
No individual should ever deviate from the golden rule: do not click a link, open a document or download an application unless you absolutely trust the source.
There's no bulletproof solution to the onslaught of attacks in the digital world – but if you adopt a sensible and consistent approach to your data security, it's possible that spear-phishers, hackers and fraudsters will decide that the next person is an easier target.