5 Essential Steps to a Winning eBill Strategy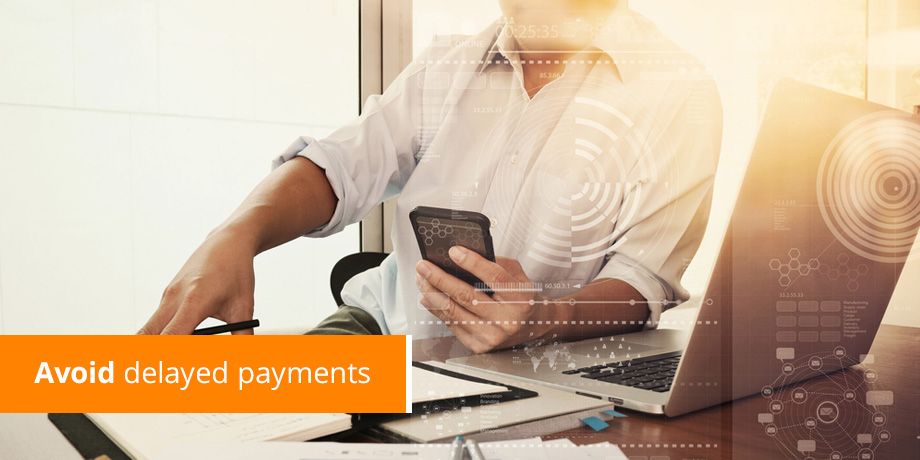 This is real life. This is you as well as your customers. And I'd be willing to say that if we are all honest with ourselves, all of the above scenarios result in delayed or late payment. A very small and highly commendable group of people will answer "Yes, there and then".
Why self-service strategies, such as portals, aren't cutting it:
People do not want to remember multiple usernames and passwords.
Customers feel they shouldn't have to make all the effort to pay.
Mobile in this day and age does not only mean geographical ease, but also instant gratification. Smartphones are making this all the more pertinent. Make your customers wait and they will go somewhere else.
Avoid delayed payments – 'Push' your customers' bills to their inboxes
The knock-on effect of delayed payment is higher DSO and reduced liquidity, neither of which have happy endings in the world of business. And this is where PUSH eBilling comes in. PUSH eBilling sends your customers' bills to their inboxes.  Tech in Asia, June 2012 recently quoted Aliza Knox, MD of commerce for Google Asia-Pacific "most people keep at least 1 mobile device within three feet and check it an average of 40 times a day". This goes to show that inbox delivery coupled with payment functionality from within this email or bill proves to be a heck of a lot of opportunities to drive payment at a very low cost.
But it isn't just about technology.
Here are 5 Essential Steps to a Winning eBill Strategy
Have a clear email collection strategy#1 is truly number 1 … there is nowhere else to start. An email address is the gold standard of online communication. Without it, you will consistently need to resort to more expensive methods of communication, namely human intervention and post. There are many ways to collect customer email addresses. Ideally, it should be at every customer touchpoint, such as in-store, call center, via text campaigns, etc.
Coordinate eBill with text messages (SMS): eBilling is most successful when thoroughly integrated into your multichannel strategy. Research shows a serious uplift in open rate when emails are preceded by a text announcing the arrival of an email in the inbox. Again, reduce the effort; make it easy … let them know where to look!
Use your analytics to silo customers: I am consistently surprised by how few collections and billing departments are using their expensive analytics to their full potential. Because PUSH eBills are encrypted and secure, they can be used for highly personalized communication.  Why not send out a settlement offer instead of a bill to a certain customer segment instead of a demand of complete payment? Isn't it better always to retain the debt than to sell it? Whatever you do, don't sit on your analytics.
Serve your cash customers within the eDocument: Maybe I've been around the block a few too many times but one thing I know for certain is that cash is NOT dead. Whether it's paying that builder or someone else there is a huge world of people that take their weekly salaries in the form of paper notes. These customers can be the hardest to convert to paperless. Some of your more tax abiding cash customers will deposit the cash and then pay by card. However, a tremendous amount will prefer to pay via a cash payment terminal such as Paypoint or Payzone. In order to do that, they are provided with a barcode, on their PAPER bill, which they then take to a till and pay with cash.Incorporating these barcodes into your eBills is a fantastic way to allow your cash customers to go paperless. Without this, they will probably never turn off paper.
Automate, automate, automate – follow up with a direct debit campaign: Whilst eBilling can drastically reduce billing costs and DSO, it by no means promises more payments… or can it? Direct Debit is something many customers enjoy, but the process of signing up is often cumbersome. Why not send out a targeted Direct Debit campaign to ask for eConsent, directly from within your email bills? This is the holy grail of self-serve.
Quite simply, in order to get the most out of eBilling it is important that you not only rely on technology to create magic. That's only half the battle. Strategic roll out is the other.
If you want to know more about the 'PUSH' eBilling advantage and how to implement a winning eBill strategy, then let's chat!
Improve the customer experience with secure document delivery today