5 Email rules you CAN break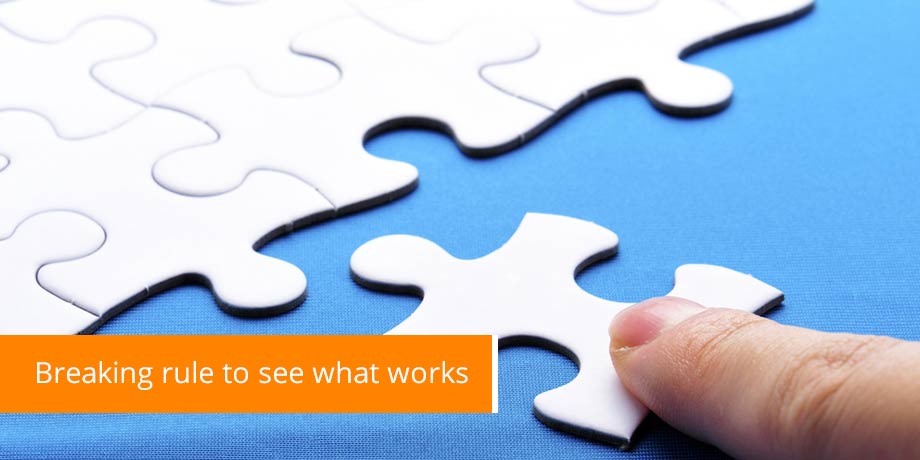 Are you someone who follows the rules or do you love to throw caution to the wind just to see the outcome?
There are so many rules in the digital messaging space: countless lists saying you should 'always do this' and 'never do that'. I'm sure some of this advice is still relevant, but have you considered that many of the classic old rules are out of date?
My approach is: break the rules! See what works best for your subscriber base at this exact point in time
I'm often asked for advice on the optimal length of a subject line or whether the word 'free' should be used. Another common question is whether there's an industry standard for the best time to send email campaigns.rules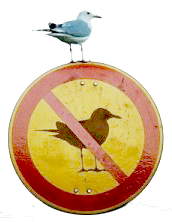 But what achieves great results for one subscriber base may not work for your subscriber base. Consider different brands in different industries – a brand personality like Virgin Airlines could get away with so much more than a global law firm.
Rules are there to be broken and at the very least, let's test what works and doesn't work with your base.
Some rules have stood the test of time because they work, while others have hung about just because the experts continue talking about them. It doesn't mean they are right! The only rule you should really consider is what works for your subscriber base?
If this is your main mantra – then it follows that you should always be testing, measuring, analysing and deciding what works.
When you plan your next campaign or brief your digital agency, make sure you've challenged the following five Classic Old Rules:
Classic Old Rule 1: Subject lines should always be between 30 and 50 characters in length
This appears to be the standard advice on subject lines and one of the main reasons behind this is that the subject line could get cut off. It is always challenging to give your recipient an enticing reason to open the email with just 50 characters, but with a longer subject line you may be able to convey more of a compelling reason. We've all seen the Groupon mails where the subject line is well over 400 characters and these reach your inbox just fine. I'm not suggesting that subject lines should always be less than 50 or over 400 characters, but break the rules and see what works for your base.
Classic Old Rule 2: Never use ALL CAPS or the word 'free' in the subject line
Despite a Google search rendering millions of results saying the use of 'free' or ALL CAPS is bad, it is quite possible that this advice is outdated. Personally I receive many emails in my inbox with 'free' or a word (even the entire subject line) all in caps. Likewise, there are many emails in my Gmail spam folder which do not contain the word 'free', yet are considered to be spam. If you are a retailer having a sale and/or offer free shipping, why not promote this fact in your subject line? If you are a trusted brand with an engaging subscriber base, your mail is likely to land in the recipient's inbox.
Classic Old Rule 3: Always send your email on Tuesday or Thursday at 10am
I'm often asked to reveal the ideal time to send email campaigns. Again, it depends on what works for your subscriber base. People read emails all the time – when stuck in traffic, during meetings, before bedtime, when they wake up, waiting for the pot to boil! So, when is the best time to send a marketing mailer to your base? I suggest testing different send times and adjusting according to the results.
Classic Old Rule 4: Never send an ugly mail, always make it look awesome
Beauty is in the eye of the recipient not the sender! Working in email, I'd naturally suggest that you have to consider the 'Art Behind The Email'. But if your brand is trusted, it is quite possible that your subscriber base will still engage with your mailer despite it being more functional than pretty. Test and find out.
Classic Old Rule 5: Never make your 'unsubscribe' obvious
The notion is that you don't want your base to unsubscribe, so almost everyone places their unsubscribe function way down in the footer in tiny font. If the 'unsubscribe' is hard to find, it is more likely your subscriber will mark you as spam which is far more damaging from a deliverability perspective.
Rather be obvious with the 'unsubscribe' and use it to your advantage. This is the opportunity to build your client preference data. It allows for the client to change their email address or choose to receive your content less frequently. The result: your base might decrease in size, but you'll be left with more receptive and engaged customers.
I dare you to push the boundaries.
When it comes to email marketing, there are so many rules that we have to stick to. But the great news is that some rules are open to be broken. Best practice is actually what is best for your subscriber base – test and see.
Not sure which rules you should be breaking? Get in touch with one of our eMarketing specialists
Improve the customer experience with secure document delivery today