Changing the Subject: 4 Powerful Functions of a Subject Line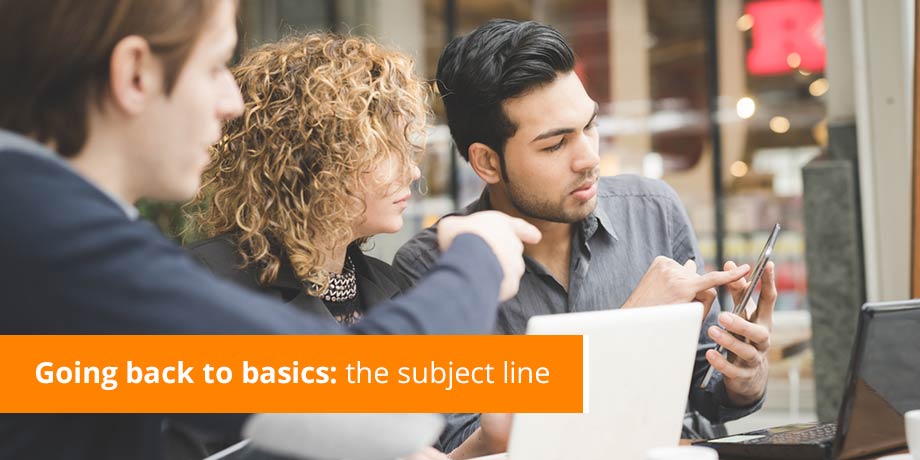 Email marketing trends for 2013 promised to be both exciting and challenging. With all the focus on mobile, responsive design, big data, dynamic content and video in an email, we suddenly find ourselves halfway through the year.
However, what is the point of a highly customized, responsive email containing a seamless video viewing experience if no one even opens the email? The subject line, 'from' name and preheader are some of the biggest factors that influence and encourage opens or feet in-store, and a wide range of other desired cross channel behaviors.
I thought it was a good time to change the subject and refocus on some of the basics of email marketing.
It goes without saying that you have to consider personalization, careful use of the 'from' name and a supportive preheader. Is that enough?
The subject line is a great place to start, since it's probably the first element of an email a recipient encounters. Crowded inboxes and busy schedules mean that the subject line has to get attention, communicate value and promote the desired action at just a glance.
4 Powerful functions of a subject line:
Attention – Using symbols in subject lines. Your emails have to compete with social feeds, office jokes and the 'finally! Here are my wedding photos'. Getting attention in a crowded inbox is very difficult. Being unique and original could be the difference between a successful email and an ignored email. Inserting the occasional symbol like a heart ♥, star ★ or a plane in a subject line can get the attention you are looking for. However, I certainly don't suggest using them all the time. Instead, finding the right occasion and the audience is key; as misuse will lead to your emails looking like spam. Our statistics, and further research, shows that the use of symbols will increase open rate, but there seems to be little impact on click rates. Remember to test this!
Value – Long vs. short and structure. Best practice dictates that subject lines should be short – well within the range of about 50 characters and front-loading (placing the important information upfront) is recommended. I agree with this 100% but I also sometimes struggle to get the 'what's in it for me' across in just 50 characters. Communicating the value of an email is surely more important than character counting? Long subject lines are perhaps not best practice, but they are not 'bad practice'. Opting for a longer subject line can ensure that the message 'stands out' in a crowded inbox. Always test long subject lines, and if you do go longer than 55 characters remember to front-load them. Keeping in mind, of course, the limited character spaces of our mobile devices.


 

Structuring the subject line helps to convey the value of the email.

Here are some examples of fun subject lines for Father's Day emails. Look how structure can make a difference:

» The word 'video' is known to increase open rates
» Brackets emphasis is a good way to get attention
» 3 key tips instead of 'some tips', in a busy day, knowing what to expect will give a better result

» Structuring the subject line in a question-answer format can make a big difference

Action – Promoting the right action. A good subject line can promote the right action or behavior even for non-opens. In a previous post about the nudge effect, I said that it's important to create a subject line that not only neatly summarises your primary message, but that is also sharable (character length to consider). Most importantly, it should promote action via another channel. This can nudge your customers to engage without them even opening the email. How about adding a call to action button to your subject line? Google has features that allow email marketers to add interactivity to email subject lines via the Gmail interface. Now the recipient can engage and take action without opening the email. 'Check in', 'Track order' and 'Switch now' are some of the call-to-actions I've already seen.
Measurement – Testing and metrics I cannot mention testing enough as it really is the only way to determine what is best for your audience. But when deciding on a champion subject line in a split test, measurement is not just about open rate. Consider click rate on primary call to actions, impact on sales and even referrals as your key measurements. The measure of a winning subject line should not be based solely on the highest open rate, but rather on whether it helped achieve the goals of the email – so set the goals upfront, test, test and test, then measure.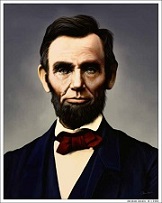 Amidst all the noise of technical innovation – do take time to go back to the basics regularly and give yourself a refresher course. Was it Abraham Lincoln that said, "If I had eight hours to chop down a tree, I'd spend six sharpening my axe."? Keep your campaigns sharp by remembering that the fundamental principles of email marketing are just as important as the new, exciting stuff we all love.
Striata can advise you on all aspects of email best practice – the fundamentals and innovations, so let us call you back.
Improve the customer experience with secure document delivery today