3 Building blocks for a great B2B email content strategy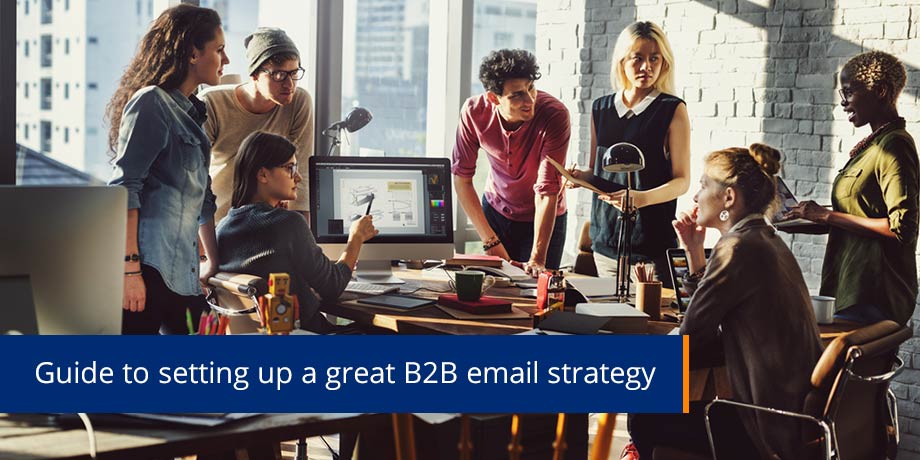 When last did you sit down and evaluate the reasons behind your B2B marketing emails? We're all guilty of it. We have a schedule and we're sticking to it – sometimes scrambling to find some great new content to share. And let's be honest, results show that the continued delivery of our messages and brand into our customers' inboxes is worth doing it!
We also know that messages have to be relevant to the customers we're reaching. Just this one simple fact makes it absolutely clear that an email content strategy has to underpin all our efforts.
3 Building blocks for a great B2B email content strategy
1. Segment your customer base
There isn't a one-size-fits-all template for understanding our customers' differences. In our B2B market we find that the most important segmentation is to simply look at every region (and sometimes country) as a segment. What's relevant to our US market is often not what's important to our customers in Europe.
Eeeek hold on… our marketing team is now creating multiple messages, in order to send a customized campaign! Balance the risk vs. rewards when you consider this increase in your workload. Will sending a generic email to all your customers keep the majority engaged? If it's not relevant, you'll see a dip in opens and clicks and worse yet, a rise in unsubscribes. Segmentation is the cornerstone of your eMarketing strategy.
2. Plan your content carefully
Now that we have a segmented base and a realistic schedule for reaching each segment – let's get started with determining the right content. Our team likes to look at what we're producing and where possible build a theme for that cycle. It actually makes our job just a little easier as we can then build our social media campaign around this theme too!
If you're in the habit of creating new content regularly, this will be a fairly simple task. Schedule your buzz around the time that a new white paper is made public, or a new product is being launched. And if you don't have anything new coming out, use this opportunity to revisit your existing content. Push your key messages from your website through an email campaign to reinforce the product or service and keep your customers engaged!
Don't forget to map out the goals for each planned email. Your copywriter must have a clear understanding of the goals as email subject lines, pre-headers, content layout and calls to action all have to work toward this goal.
3. Use your email reports to make good decisions
This is one of the most powerful tools for keeping your emails relevant and engagement high. Refer back to these as you plot out the next cycle of emails. Here are just a few trends that will be highlighted through the reports:
High engagement (or unsubscribes) around particular topics
If further segmentation is required if, for example, you find a region or certain vertical is unresponsive
Effectiveness of calls to action
A properly thought out B2B email strategy will go a long way to making the time you invest in your email marketing so much more valuable.
If you're stuck at any point, we're happy to lend a hand!
Improve the customer experience with secure document delivery today