Email marketing trends (2020) and predictions for 2021
Published on 16 Oct 2020
The value of email is undeniable and COVID-19 has fuelled its popularity. Marketers have increased their email marketing efforts to better engage a growing number of online consumers. Research shows that more email marketing emails are being sent now than pre-pandemic.
We have selected three articles that explore the current email marketing landscape – including trends, stats and predictions – beyond 2020 and there is research that proves email is still a valuable marketing tool. 
We conclude with great input by Dori-Jo Bonner who says communicators can't ignore the impact of the coronavirus on consumer sentiment and behavior. It follows then, that messages to the market have to change.
Talk to us about future-proofing your email marketing efforts to ensure better engagement and an enhanced customer experience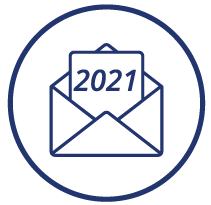 Did you know that email marketing is almost 40 years old? Yet, it remains a valuable marketing tool, especially today, as the pandemic has forced more digital interactions between brands and consumers.
"According to HubSpot, email marketers are sending 27% more emails than they then did pre-coronavirus."
There are lots of great statistics relating to email performance included in this article, such as: 
"78% of marketers have seen an increase in email engagement over the last 12 months (Not Another State of Marketing, 2020)"
Research shows that email marketers want to improve email personalization, but find integrating data to be the biggest challenge and personalized emails the most difficult to deploy. It is recommended that email marketers use automated journey management to 'integrate personalization into their email strategies' – the stats prove the effectiveness of email automation.  Read further to learn more.
This article focuses on the '2020 State of Email, Fall Edition report by Litmus (Respondents include 2,000 marketing professionals)' – which gives insight into the perceived value and usage of email. It also reveals how COVID-19 has shaped the email environment.
The research shows that marketers still value email and so it remains a valuable tool in their marketing arsenal.
"Not only does email offer unmatched ROI, but it creates authentic human-to-human connections and experiences with customers." – Melissa Sargeant, CMO of Litmus
Furthermore, "email continues to be popular around the world, with usage expected to reach 4.48 billion in 2024"
If you haven't read the Litmus report yet, then read this article for a summary thereof. It highlights eight 'data-based facts about email marketing,' namely: The pandemic had an impact on email marketing, and it wasn't all bad; Marketers are focusing on more than just products in emails; Personalized emails generate higher ROI; Interactive elements in email marketing drive engagement but are not a priority for digital marketers; Marketers prefer email over social media; Many marketers are not effectively measuring their email campaigns; More emails will be sent in 2020 than last year; A/B testing is still important in email marketing.
Earlier this year, Litmus consulted with industry experts to determine their predictions on 'how the most crucial elements of email marketing will change in the next decade.'
Although this article was published before the COVID-19 'tornado' ripped through the entire world, the email marketing trends mentioned (extracted from the ebook 'The Future of Email in 2020 and Beyond') are still very relevant. And they will most likely play a role in shaping the future email marketing landscape as well.
There is an option to download the ebook, from which you will learn how email teams and email strategy could change, as well as why there is a need to prioritize subscriber privacy and understand the critical need for seamless integrations.   
Refer to the article for more on the highlights, which are displayed in an infographic, titled '5 predictions for the future of email marketing' – they are:
Animation and interactivity
Subscribers privacy
A truly integrated approach to email marketing
Workflow optimization and automation
Personalization & segmentation
Publisher: Litmus
Access: Public
Download: eBook
Email marketing in the new normal – it's time to set a new trend 
In many geographies, strict lockdown conditions are being lifted, some in a phased approach, to kickstart economic activities that have been restricted. 
At the very least, companies need to have a communication strategy aimed at retaining their existing customers – this is business survival 101. And because revenue growth is highly dependent on marketing to new customers, or marketing additional products to existing customers, a strategy to reintroduce marketing messages to their communication is vital.
But, that doesn't mean starting exactly where you may have left off. 
Communicators can't ignore the impact of the coronavirus on consumer sentiment and behavior. It follows then, that messages to the market have to change.
Click here for my tips on how to make your customer communication fit into the new normal