Video in email - bring your campaigns to life!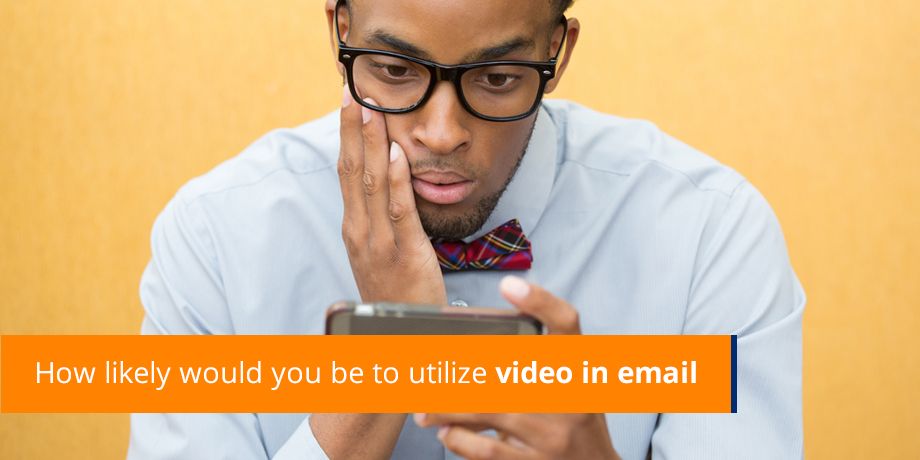 Embedding video would result in an email that is too large to deliver
Recipients would need a 3rd party plug-in for successful video play back
She was not wrong. These challenges have puzzled innovators for the past 15 years; resulting in a general reluctance to integrate video into email.
What she was not aware of though, is that there is an exciting new technology available, which makes it possible to successfully create small, media rich emails that don't require recipients to download plug-ins, yet enables full video playback – directly from their email.
Why is video in email so exciting to marketers?
Motion makes email more engaging. Rigorous testing of content has indicated that using motion in an email message is a very effective tactic. Adding simple animations drives increased engagement and higher conversion rates. Adding video pushes these metrics to even greater heights. This alone makes video in email a tool worth exploring.
55% of marketers plan to use video in email campaigns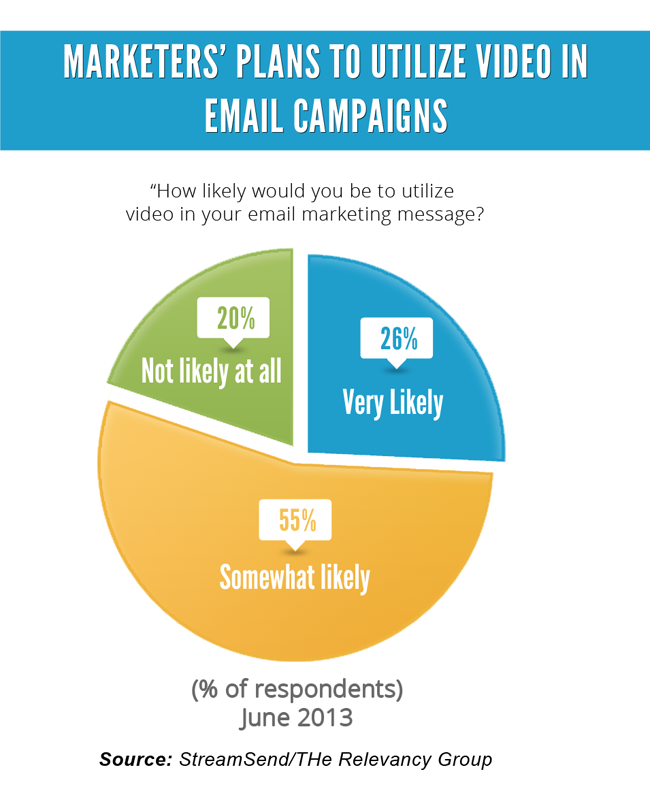 How does it work? Tech alert!
HTML5 has enabled video in email. Unlike earlier efforts to advance video in email using proprietary technologies, HTML5 is an open standard. It's built into all of the modern web browsers and most of the modern mobile devices, including Apple iOS devices and the latest Android operating systems.
HTML5 allows us to designate a list of media that can be displayed, enabling the email client to choose the best-supported format when the email is opened. These formats are open standards and therefore not subject to filtering by mail clients and internet service providers.
In that list, we can include references to fallback media, like an animated gif or static graphic for those email clients that won't allow video in email. Therefore, the client will never be subjected to a broken experience.
What about mail client support?
The stats shown below illustrate the extensive reach that video in email currently has on the B2C and B2B mail client landscape. Where video in email is not compatible with the mail client, fall back media is used, such as animated gifs or static images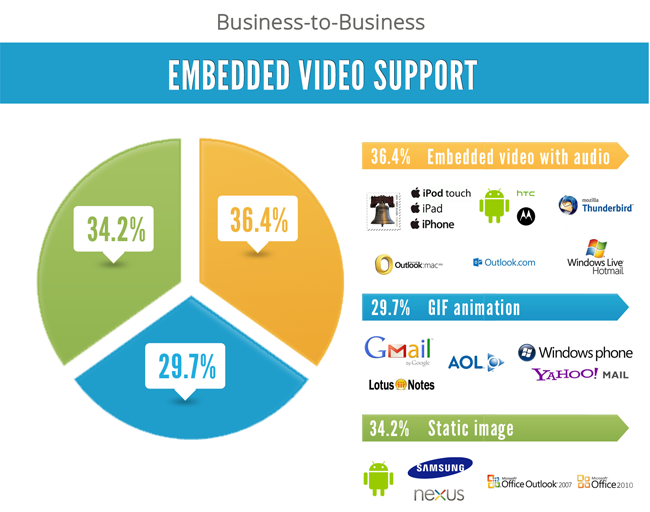 Would you like to explore video in email further? Get in touch with one of our eMarketing specialists today to find out more.
References: