Insurers cannot afford to procrastinate with digital transformation
Published on 15 Oct 2018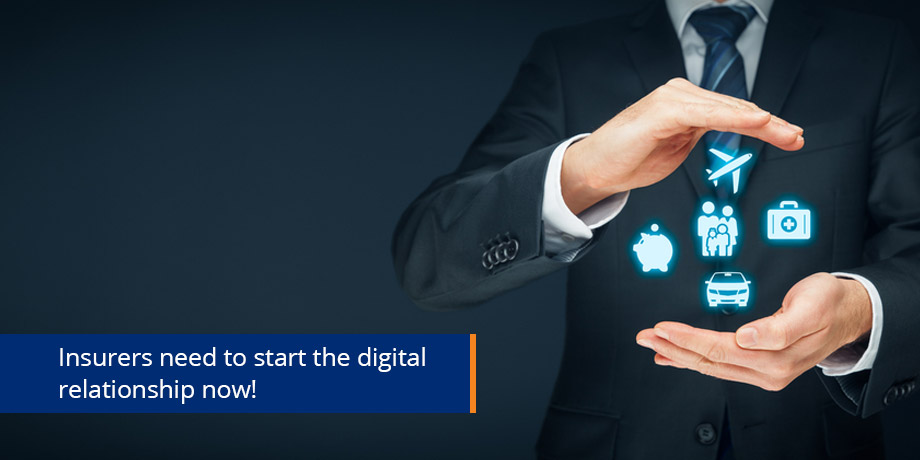 The migration of customer documents is a great start!
Insurers are acutely aware of the sheer amount of paperwork involved with any one customer.  This is understandable in an industry that is so heavily regulated. Many of these documents are required to, not only meet contractual, but also legislated obligations.
Much of the official documentation that is generated, distributed and stored, remains on paper. This failure to transform communication processes is however, not due to a lack of demand …
Insurance customers are not satisfied …
About 60% of insurance clients worldwide aren't satisfied with their service providers. Research from EY reveals that:
44% of insurance consumers perceive they've had NO communications from their provider in the last 18 months!
And 86% declare they are not 'very satisfied' with the communications from their  provider.
Other research shows that only 15% of customers say they are satisfied with their insurer's digital experience.
And with digital-first insurers such as Lemonade, Jetty and Popsure gaining market share, the pressure is on traditional insurers to innovate, and fast … Insurers need to start the digital relationship now, even with incremental changes that support a broader digital transformation strategy.
Gartner has predicted that digital business will represent 36% of a business's overall revenue by 2020.
The majority of insurance industry executives are aware of how critical digital transformation actually is
According to Accenture: 86% of insurance executives agree their organization must innovate at an increasingly rapid pace just to keep a competitive edge.
Looking for a way to kickstart your digital journey?
Use customer documents as the catalyst
Insurance customers are no different from any other set of customers – they want information demand that is hyper relevant, contextual and available in the channel of their choice. They want a seamless experience across channels that they perceive as meaningful and one that not only satisfies their expectations, but exceeds them
But, you don't have to tackle everything in a massive, unattainable plan. Revitalizing documentation – such as a bill or policy endorsement – is a good starting point and can become the focal point for change.
How Striata can help you get started on digitally transforming your communication
Our approach to establishing a way forward is to benchmark your business against a digital maturity model for insurance, designed to understand your position vis a vie digital communication transformation.
A digital communication maturity model is a tool that helps to create a strategic view of the state of an organization's digital communications.
Striata's digital maturity models for insurance, banking, utilities and mortgage provide a framework to help you understand where your organization is on the maturity scale, and to map the next steps in the digital transformation of your business's communication strategy …
Are you ready to digitally transform your insurance communications?
Document resource: Insurance Commercial Insight
Blog post by: Mia Papanicolaou
Want to stand out in the insurance space? Ditch the paperwork and go digital