Utilities: effective communication the best response to uncertainty
Published on 28 Jul 2020
The utility sector had to mature digitally at a rapid pace, in response to the total collapse of face-to-face customer service and the radical pendulum swing towards digital-only interactions.
While the pandemic and its impact on the industry was no picnic, we can look back on the first half of 2020 and recognize the digital "lemonade" that the utility sector made out of a heaping load of "lemons."
In his post, Matt lists a number of digital innovations that are the result of the sudden demand for digital everything. This includes developing digital alternatives to previously physical processes. For example, moving services like energy efficiency audits from physical visits to virtual walkthroughs. 
Matt concludes by reinforcing that all of the resultant digital advancements rely heavily on communication to achieve maximum success. 
The relationship between a utility and its customers is made up of two major elements: the events or interactions that happen along the way and the quality and timeliness of related communication.  
These two elements play a significant role in the overall customer experience. 
As 2020 has shown us, we are not always in control of what happens, but we are able to carefully craft each communication that goes to a customer.
What utility customers want when it comes to communication
In years past, utilities were not particularly focused on customer communication or on its contribution to the overall customer experience (CX). But, through an extended period of stress, as we've experienced through the pandemic, communication and service go hand in hand – from the customer's perspective.
They need and want relevant communication that is customized to their own circumstances and forms part of consistent and connected customer journeys.
They want to know that the personal information they share, and that a utility can gather, is not only kept secure and private, but is also used to improve their own experience.
They expect to have a seamless conversation across channels, be it starting by email, moving to a service agent, and then get notification of resolution by text.
While utilities have a lot of work to do to address all of these expectations, they do have a number of factors in their favor:
Many have invested heavily in cloud computing – Oracle reckons that 71% of utilities now use cloud software, up from 45% just 3 years ago, making digital transformation projects more feasible.
Utilities have access to data about usage patterns, failures/outages and customer churn, and can anticipate future needs, through the deployment of predictive analytics tools, which helps to service customers according to their specific requirements.
Deployed on top of the available data, technologies like artificial intelligence and machine learning can further enhance the ability to individualize services and communication.
Often the task of digitalization can seem so large it's hard to know what to start with, especially when it requires massive hardware and software investment. However, not all digital projects are as daunting.
Consider starting with a digital communication audit because even if it's not possible to dramatically affect global events like COVID-19, it is possible to dramatically improve how you communicate the impact of such events to customers.
Read more about How utilities can exceed customer expectations in digital CX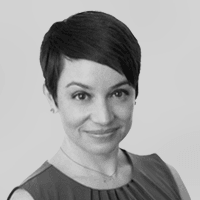 Mia Papanicolaou
COO, The Americas