Paperless adoption strategies - 3 simple ways to improve your customer data
Published on 02 Aug 2011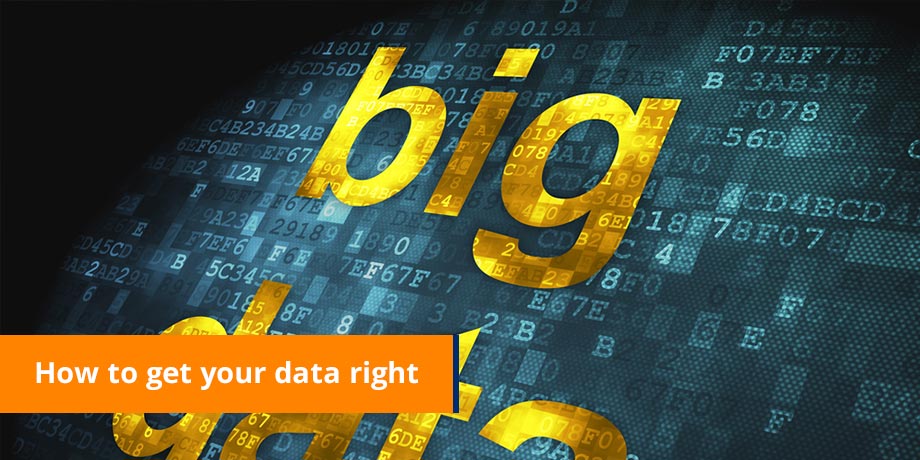 The success of your online strategy depends on your customer uptake. The key to successful paperless adoption is to ensure that your customer data is accurate. In this edition of eBilling Insight, we outline 3 strategies to improve your data.
---
3 tips on how to get your data right
Before launching an eBilling or any other type of secure document delivery strategy, it's important to ensure that your customer data is correct and current. Poor data can result in irrelevant and outdated communications, which in turn can damage your brand. Here are 3 tips on how to get your data right:
Tip 1: Make data cleanliness a priority
When data receives the spotlight, it's usually through a top down or bottom up approach. The top down approach is when a directive is issued by someone senior who cites the problems of increased call time in call centers, large undelivered mail statistics or complaints from customers who do not wish to be contacted.
The bottom up approach is usually an analysis of your existing data e.g. if 25% of your email addresses on record are invalid – how will this work against the return on investment?
By making data cleanliness a priority you can ensure that your data is regularly attended to, while achieving agreater percentage of paperless adoption.
Tip 2: Scrub your existing data first
Your existing customer base is the most logical place to start. Regardless of the type of communication you're sending, updated data is key. So, scrub your database regularly for accuracy and centralize it. This prevents the use of disparate customer information, which results in mixed messages being sent.
Tip 3: Data ages, so keep at it
An initial clean is a great start, but databases have to be maintained. Create a data hygiene policy that focuses on maintaining a quality customer database. Use strategies like:
De-duping: Removing duplicate records is an immediate cost saver.
Data Enrichment: Launch your own internal campaigns, or use 3rd party companies to assist you in gathering additional data about your customers, such as email addresses and contact numbers. Also use companies that can hold additional information about your customers that you may be technically unable to accommodate, such as communication tables detailing how and when you communicated with your customer over a certain period of time.
Data cleansing: Identify and remove inaccurate information from your database. There are several tools available to do this, depending on the type of customer information. Specialist companies are also able to provide you with an indication of inaccurate records e.g. email, physical and postal addresses.
Do you have a strategy to ensure your customer records are kept up-to-date?
Striata offers a complete email database management solution that is designed to update your master customer database and handle all the required reporting, flagging, autoresponders, subscribes and unsubscribes.
Read more about our email database management service