How to mitigate digital security risks
Published on 23 Apr 2020
Digital transformation is a necessary step for organizations that want to remain competitive and relevant in today's digital economy. Mitigating digital transformation security risks is however a challenge for most, but vital to prevent devastating security incidents.   
"85% of chief information security officers view security issues related to digital transformation as having a somewhat to extremely large effect on their companies." – Fortinet
A few of the security vulnerabilities organizations are likely to encounter while transforming digitally:
Attack surface: as more applications, processes and data move across to digital, the more points of entry become available and vulnerable to attack by hackers and the like. It merely takes access to one system, and the company's entire network could be at risk.
Data breaches: data and data analytics play a vital role in any organization's digital strategy. The introduction of AI, as well as IoT, means organizations now have access to vast amounts of data to fuel their digital initiatives. However, these technologies bring with them an increased risk of data breaches and devastating consequences for an organization.
Cloud computing: in the quest to digitally transform, many organizations are adopting digital technologies such as the cloud to enable more efficient and effective business processes. But, there is a concern regarding network security, as the lack of network visibility makes it difficult for organizations to track and address security issues. Other security issues on this platform involve privacy, data and compliance.
The pace of technology: technology changes rapidly, but so do the security threats. It's difficult enough for organizations to keep up with the pace of technological change, let alone the rapidly evolving threat landscape. Cybercrime is becoming more prevalent and the attacks more sophisticated.
Employees and consumer's lack of digital security knowledge: Humans remain the greatest point of security vulnerability.
Our expert's opinion:
Organizations often adopt technological solutions and then only figure out ways to make them secure. The switch to digital documentation is no exception, as many put accessibility to documents ahead of security.
Eventually, organizations began involving security at various points in the development of their digital document and communication solutions. Although, it was still an afterthought compared to all the other features.
Increasingly, however, organizations have realized that security needs to be built into these systems from the ground up. It's therefore vital that organizations select vendors that have prioritized security by design to avoid introducing new digital transformation security risks.
According to the ICO, data protection by design is about considering data protection and privacy issues upfront in everything you do. It can help to ensure that you comply with the GDPR's fundamental principles and requirements and forms part of the focus on accountability.
While users should take some responsibility for document security, organizations need to ensure that the information they provide to customers continues to be protected throughout its lifecycle.  This includes documents that the customer is emailed or able to download.
For example, organizations can enable the viewing of a document (such as a policy or bill) as either an interactive web-type or PDF experience, allowing a user to view the contents, while the information remains secure and protected in the event of a breach.
Encrypting and protecting important documents ensures that even when it resides on the customer's smartphone or laptop, the information cannot be easily accessed if the device is stolen or hacked.
In the unlikely event that a document is sent to the wrong person, the incorrect recipient cannot open the document (personal information remains private), thereby avoiding a data breach.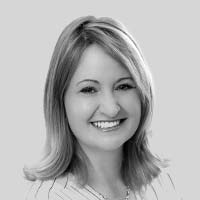 Linda Misauer
Head of Global Solutions
Need access to a digital customer communication platform that has been developed with the security of data and processes at its core?
Striata is a leading provider of digital customer communication solutions that improve customer experience and advance the digital transformation of a company's communication strategy.