Digital transformation is now about business survival
Published on 06 May 2020
One of the most significant business consequences of COVID-19 has been the need for companies to accelerate the digitization of processes, services and communication. While digital transformation has been a business imperative for years, the global lockdown has made it a matter of survival.
Digital transformation is no longer a competitive advantage
As an article published by Forbes.com states: "Most business leaders see digital transformation as a way of sparking innovation and increasing efficiencies. However, COVID-19 has taken that viewpoint to a new level, laying bare the hazards of failing to digitally transform."
The article goes on to say: "COVID-19 has highlighted with a fat yellow marker the importance of accelerating digital initiatives and allocating resources to them — not as an afterthought, but as a business imperative."
But, on what aspect of digital transformation should organizations focus their limited resources? 
Our expert's opinion
Communication is a great place to start. Moving your customer communication to digital is relatively simple when compared to other digitization requirements.
The market has never been so ready to accept the change to digital communication. Consumers have had to not only become comfortable with interacting online with family and friends very quickly, but also with businesses.
It's no longer a matter of having to persuade customers to go paperless, it's now about helping them to understand that digital is the "new normal."
Read how to go about digitally transforming your customer communication
To keep both customers and employees safe, it's vital that operational communications like bills and letters are made available to customers via their choice of a digital channel.
Think of all the potential for human handling when a bill is sent to a customer by mail. And vice versa, when a check is sent back for payment. All of this risk is removed when the customer is able to retrieve their bill from a web portal or receive it directly in their email inbox.
With the ability to pay electronically from the bill, the full billing-to-payment process is complete, without any exchange of physical items that could potentially be contaminated.
Customers who have previously hesitated to sign up for digital options like electronic billing and payment are now likely to be more receptive, based on the fact that it's safer. They too may have realized, with social distancing restrictions in place, that they now need digital communication channels more than ever before.
The time is ripe for companies to repeat digital signup campaigns and data cleaning programs, in order to maximize on the surge of enthusiasm around digital communication.
Take the opportunity to improve your CX
How you communicate with a customer forms a significant part of their overall experience of your brand.
Migrating to digital communication presents a valuable opportunity to make improvements to your customer experience (CX). It allows you to enhance your engagement with customers, for example, by adding interactive elements to your communication and offering them a choice of digital channels by which to engage.
While it may be unrealistic to expect the rapid digital transformation of products and services in the short term, it is possible to gain some very quick wins by migrating your customer communications across to digital channels.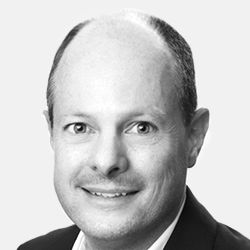 Ross Sibbald
Commercial Director, Africa
Need help getting started with your digital communication initiatives?
Striata is a leading provider of digital customer communication solutions that improve customer experience and advance the digital transformation of a company's communication strategy.