eBilling will succeed when it becomes email billing
Published on 18 Feb 2011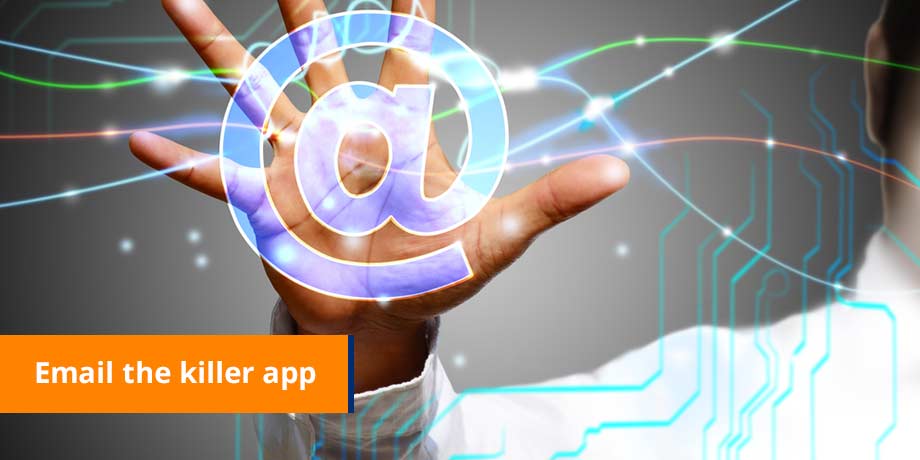 In 2010, 1.9 billion emailers sent 107 TRILLION emails. If past trends continue, this figure will grow exponentially in 2011. The impact of Facebook and Gmail's new email enhancements are also going to drive the use of email into an always on and always available communication tool.
"It is evident that email is still the killer app, with email billing being a natural extension – the inbox is rapidly replacing the post-box. Although eBill Consolidators are all marketing a single place for storing your bill, the inbox remains the perfect and preferred consolidator," says Mike Wright, CEO of Striata.
Wright believes that Europe is ready for email billing, "Striata is doing well in the UK market – our secure 'push' email delivery technology enables billers to deliver fully encrypted, secure electronic versions of bills or statements directly to their customer's inboxes. Organisations across Europe are starting to realise the benefits of eBilling, namely environmental, cost – paper and postage savings, immediacy – for payment, and customer convenience – the email bill is delivered directly to their inbox."
Peter Kwakernaak, CEO AcceptEmail says, "Like Striata in the UK, AcceptEmail is doing well in the Benelux. AcceptEmail is an innovative, simple and secure electronic payment solution that also utilizes the power and reach of e-mail. Managing your bills from your inbox and getting realtime status updates on the payment process makes eBills so much more convenient for both senders and receivers"
The results of paperless adoption initiatives have continued to disappoint. While the inbox is the logical electronic equivalent to the mailbox, most Billers have opted to rather build self serve portals. According to Striata and AcceptEmail, this is where paperless adoption falls down.
Says Wright, "Customers are being asked to replace the convenience of a paper bill with the process of registering, plus remembering another unique username and password for each and every biller as well as up to 3 consolidators. Mass adoption of paperless process will only occur when the alternative is as easy as the status quo. Opening an email is as easy as opening a paper document , in fact it's even more convenient with the functionality that email delivery enables."
Billers looking to speed up payments should also consider the merits of email delivery. Companies like Striata and AcceptEmail provide customers with the ability to pay directly off the face of the email or the attached PDF bill.
Says Kwakernaak, "Our clients have seen a dramatic reduction of up to 15 days in DSO (days sales outstanding) through the introduction of email billing. It's a win-win situation, if you want to save money on billing and collection, increase customer service and reduce your DSO, then use email billing – all you need is your customer's email address to get started."
About AcceptEmail
Based in Amsterdam, The Netherlands, AcceptEmail deploys a comprehensive e-Billing and Payment Service. AcceptEmail combines the power of email with the ease of online payments in a complete, safe and accessible SAAS solution. The service of AcceptEmail, which can be used throughout Europe, is now used by over 100 companies and institutions, including T-Mobile, Nuon, Ziggo, Cordaid, neckermann.com, UPC, AB Inbev, Santander and many others. For more information on the company and the service, please visit: www.acceptemail.com.