What is the true value of email?
Published on 31 May 2011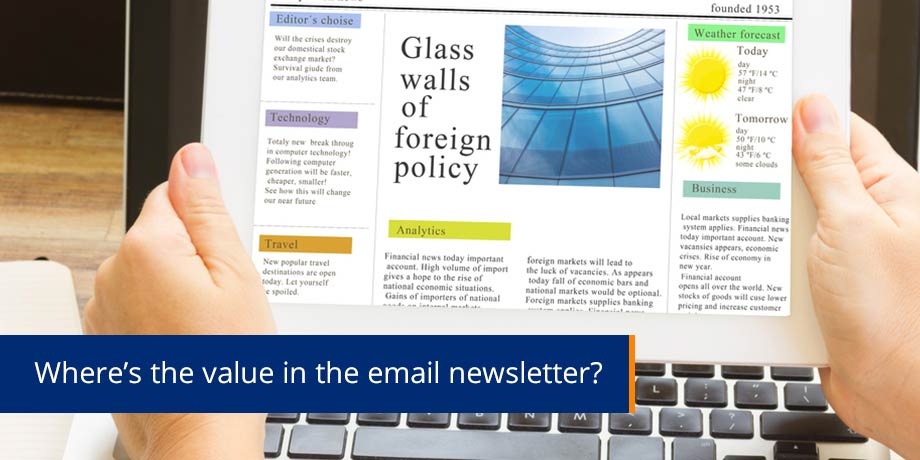 These days, social media is a very hot topic. We regularly receive updates on the current number of Facebook and Google+ users, daily tweets sent etc. All of which boast very impressive statistics, so how does email compare?
In this month's edition of eMarketing Insight, we compare the popularity of email to social media and explore the possibility of placing a monetary value on email.
---
SmarterTools Incorporated posted some interesting email statistics:
2.9 billion email accounts and 188 billion legitimate emails per day
2.1 million email messages are sent per second
Nearly 3 times the number of email accounts than the collective number of Facebook, Twitter and Google+ accounts
The number of emails sent daily is 42 times the number of Facebook & Twitter updates, search engine searches and Google+ shares combined
If email were a country it would be the largest in the world and twice the size of China by population
Can we place a monetary value on email?
It is near impossible to calculate a true monetary value for email but the US Direct Marketing Association says the Return on Investment (ROI) for every dollar spent is $54. If we took a conservative ROI of $5 and calculated 1% of all daily email traffic as pure marketing based (1.8 billion messages per day), this amounts to $9.8 billion return generated per day and a cool $3.4 trillion ROI per annum. (10 times that if the US DMA calculations are accurate!)
The true value of email – 3 ways you can tap into it:
Use every email marketing opportunity available to you. Have you considered your transactional emails – confirmations, payment receipts and eBills? This is prime marketing real estate. Including marketing messages within transactional emails (transpromo marketing) is the perfect way to send targeted, personalised offers. Plus customers expect them and so they yield higher click through rates than any other email.
Make sure that every message you send is relevant to your customer. Know your customer, so you can identify which products or services are relevant to them and then send them customized email communications. This way, you can build good customer relationships, which in turn will encourage customer retention.
Get involved in the discussion. Use social media to complement your email strategy and increase your exposure.
Some of our clients are already experiencing significant cost savings by switching from paper to email communications and so can you! If you want to know how, give us a call.