Tips on how to test email subject lines
Published on 21 Sep 2010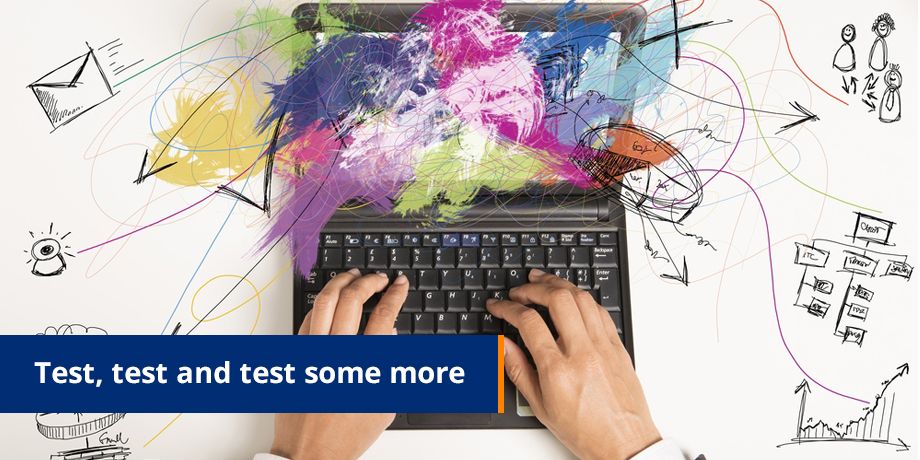 Everyone is competing for the customer's attention in overcrowded inboxes. It is imperative for companies to understand customer behavior and customer preferences and then optimize email communications accordingly.
One way to effectively optimize your communications is to test, test and test some more.
There are a myriad of components in an email, from the Subject Line and From address, to the design, layout and copy within the body of the email. We will be addressing the importance of testing in an email environment in a 4 part series.
In this issue of eMarketing Insight we cover Part 1: Subject Line Testing and provide you with some practical tips on what to test and how.
---
Email Subject Line Testing, practical tips on what to test and how
Writing headlines is an art form in its own right. Subject lines for email are no different and unfortunately, there is no holy grail that you can follow to create the perfect subject line. The only way to determine what works for your company and your target market is to test variations.
We've outlined a few tests you can embark on and all follow the same methodology when testing.
How Do I Test?
Create 2 subject lines according to what you want to test
Run them through a SPAM checker to ensure they won't be sent to junk mail folders
Select 10% of your base and split that in half, sending Subject Line A to the one half of the test base and Subject Line B to the other (this is called A/B testing)
Track the results over the next few hours and send the champion subject line to the remaining 90% of the base
Here are 3 tests you can apply to your subject line:
1. Subject line length
A subject line should be succinct, whilst giving attention grabbing details to try and get people to open the email. That is the end goal – increase open rates and you need to test variations to see what works.
What Is The Optimal Length?
Under 50 characters = highest open rates
Over 70 characters = lower open rates but higher read rate (because it gives more options and therefore higher chance of relevance)
Between 50 and 70 characters is a "dead zone"
(source: Catherine Toole: Subject Lines and Writing Copy for Email. Lyris Conference, London, May 2010)
2. Personalization
Does putting the recipient's name in the subject line make a difference? This is of course completely dependent on the relationship you have with your database. Potentially, for the recipient, seeing their name in the subject may attract their attention or it may also have adverse effects, such as:
If your data is inaccurate, getting your recipient's name wrong is worse than no personalization
It may look like a marketing communication and then be ignored without even being opened, therefore defeating the object
It may increase the chance of the email going into junk mail as the name may contain data that spam filters may see as spam
What Do You Test?
[Recipient name] [Remainder of subject line] vs [subject line only]….or
[Start subject line][Recipient name] [Remainder of subject line] vs [Subject line only]
3. Including the sale or incentive
Sales and incentives do impact on whether recipients open an email. This isn't a hard and fast rule and again is dependent on the content the recipient expects and wants to receive from you. For the most part, including the incentive, discount or stating that there's a sale works. On the other hand, the subject line if not crafted properly could just look like any one of the spam messages being sent.
What Do You Test?
[Incentive/discount/sale] [Remainder of subject line] vs [subject line only]….or
[Start subject line][ Incentive/discount/sale] [Remainder of subject line] vs [Subject line only]
In closing here are a few things you should be cognizant of when testing:
Have very clear testing objectives and always track your results against your objectives
What works today may not work tomorrow – so continue testing
What works for someone else may not work for you
Look out for our next edition of eMarketing Insight where we will address the complex issue of email body testing.