The future of eBilling - what are the trends?
Published on 05 Oct 2010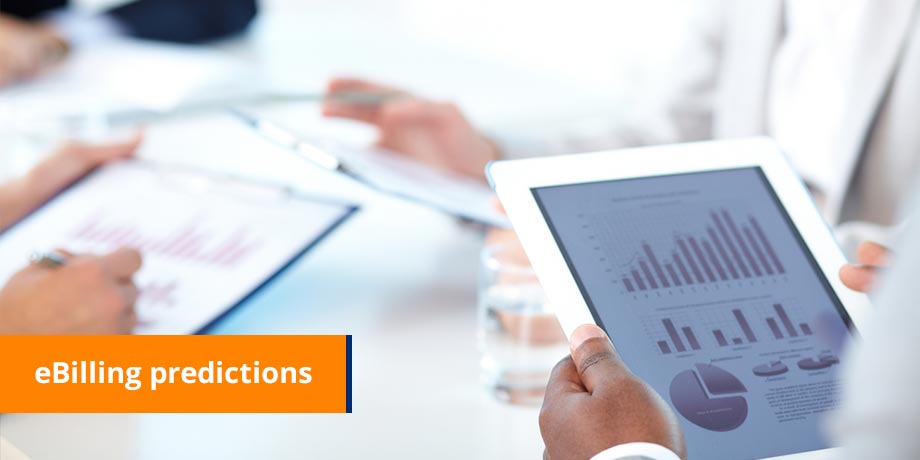 In our experience as a global organization, we have noted a glass ceiling of around 15% paperless adoption in the various geographies and across the 3 verticals in which we operate, namely; Telcos, Financial Services and Utilities.
In this edition of eBilling Insight, we explain why this paperless adoption rate is so low and share our top eBilling predictions with you.
---
1. Online portal paper suppression rates will continue to disappoint;
15% of any average consumer base is usually 'technologists' who are happy to embrace a technology like eBilling. The remaining 85% are generally concerned about the cumbersome registration process associated with online billing, and then once logged in find it fairly confusing to navigate and retrieve their bill.
2. Billers will begin charging for paper bills or full detailed bills, however this will have little lasting impact on paperless adoption rates;
We have seen a number of billers trying to charge for paper bills. This usually results in a consumer backlash – consumers are not willing to pay for an item that they believe should be provided to them anyway. The result: although this strategy may impact paperless adoption rates, it is fraught with danger.
3. Detailed online bill analysis will not improve paperless adoption;
Many organizations have enabled detailed online bill analysis, but haven't yet addressed the 85% of consumers who have refused to register for the service in the first place, so a solution like this will impress technologists, but not the remainder of the base.
4. Integration with personal financial management tools will do little to assist with paperless adoption;
Personal financial management tools are elements that will again only attract technologists who are willing to register for a paperless solution. So the inclusion of tools like this still doesn't address the 85% of people who are reluctant to sign up for paperless billing.
5. Internet Banking will continue to be the most common method of eBill Payment;
Internet banking is a very convenient way to pay, however it still requires additional logging on and navigating within the security requirements of an online portal. Consumers are looking for easy, simple ways to pay their bills without having to log into a separate environment.
6. 'Pushed' email bills (delivered to the inbox) will continue to grow in popularity among consumers;
In every country that we operate, we continue to receive rave reviews from consumers because our solution allows them to receive their bills without having to collect them anywhere. It is delivered directly into their inbox, and it allows them to facilitate payment directly from within the bill, without having to visit a separate payment portal.
7. Home-grown 'Push' eBilling solutions will disappoint because of the requirement to pre-register online;
We've seen a number of billers try to implement their own electronic 'push' solution. However, it usually fails because there is still a registration requirement and consumers are looking for a service that is provided to them automatically without the need for a complicated system generated username and password process.
8. The EU proposals for electronic invoicing methods will continue to frustrate, confuse and slow down the adoption of eInvoicing in Europe. This will not affect electronic invoicing adoption in the US.
If you are in the EU, you may be familiar with the discussions that have been ongoing for the past 3 / 4 years regarding electronic invoicing across Europe.
On 26 March 2010, the 27 EU Nation States reached an agreement that the solution proposed by these EU Ministers doesn't effectively allow the rapid introduction of eInvoicing. We predict that these conversations will continue for another 2 years, so why wait for the bureaucrats? Instead, implement something that makes business sense.
Conclusion: The solution to an effective paperless billing strategy is to remove all registration requirements.
As long as you have the consumers email address, you can provide an electronic bill.
Make sure that the bill is delivered directly to the inbox.
Ensure that they don't have to jump through any hoops to receive their bill.
Make payment as simple as possible by including capability to settle the bill within the eBill itself.
Any marketing included in the eBill must be personalized in order to drive more targeted traffic back to your website. Enabling cross sell and up sell opportunities.
Learn more about how Striata is helping our clients achieve a minimum year on year paperless adoption rate of 10%.
Improve the customer experience with secure document delivery today