Striata Paperless Adoption Services
Published on 04 May 2010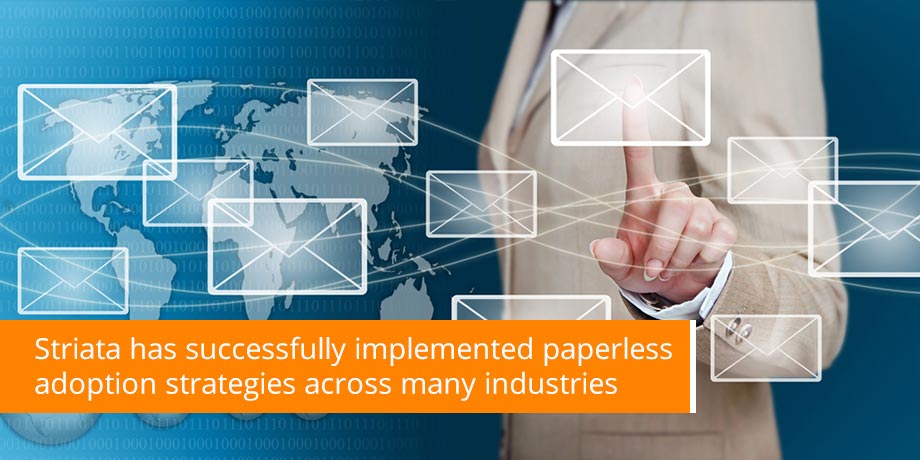 Striata Paperless Adoption Services
Intermountain Rural Electric Association (IREA) is one of the largest and fastest-growing electric distribution cooperatives in the United States. With Striata Paperless Adoption Services, IREA has successfully turned off 19% of their total paper bills in only 20 months.
In this edition of Striata eBilling Insight, we highlight the value of Striata's Paperless Adoption Services.
---
With 11 years of eBilling experience, Striata has successfully implemented paperless adoption strategies across many industries, enabling its clients to achieve their paper turn-off goals. Striata clients currently achieve 12% to 15% paper suppression per annum, and experience a 30% reduction in Days Sales Outstanding (DSO).
Working in partnership with its clients, Striata assigns a dedicated Paperless Adoption Specialist for the life of the eBilling project. The specialist works closely with the client to ensure that the recommended adoption strategies are implemented.
Striata Paperless Adoption Services include:
Strategy creation
Process design
Email collection training
Creative & copywriting services & execution
Introductory email sending
Opt-in / opt-out collation / unsubscribe management
Tracking & reporting
Our adoption services team is key to our clients' success, every project begins with a full Paperless Adoption Plan, customized according to the client's unique circumstances. Following the Striata Adoption Plan ensures that the project objective and success metrics are met. The only change for the customer is in how their bills are delivered to them.
Convenience and ease of use are what maximizes paperless adoption, but understanding human nature and the way that people adopt new technology and new processes is crucial to the success of any ebilling project.
"Striata Paperless Adoption Services has successfully enabled our 200+ clients to meet their eBilling goals and objectives, by playing a significant role in cost reduction. The resultant efficiencies have not only enabled our clients to drive down costs through paper turn-off, but has also spurred growth within each organisation, as the reduction in DSO experienced leads to better cash flow and increased profitability," says Michael Wright ,CEO Striata, "clients are now turning to us to assist them in meeting their business goals and objectives rather than just supplying them with our technology."
Striata's registration-free email billing model, coupled with proven paperless adoption strategies ensures that customers turn off paper and realize the resultant cost savings.