Striata eConsent: Get your customers to go paperless in one click
Published on 11 Apr 2013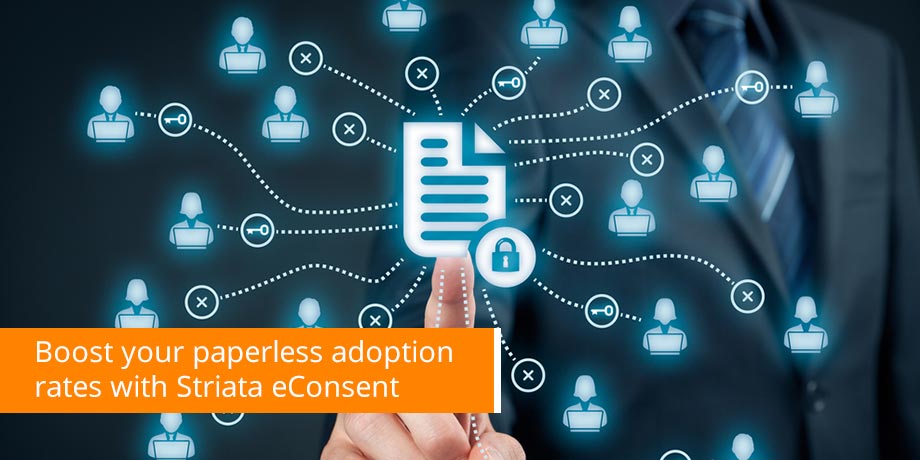 Transform your paperless process to successfully drive paper turn-off, with the least amount of cost and time. All it takes is one click from your customer… Striata eConsent is a simple, registration-free process that moves customers to electronic documents and gets them to switch off paper. eBilling Insight reviews Striata's eConsent Solution Overview
With Striata eConsent, you will experience:
Increased paperless adoption
Increased website traffic & portal registrations
Decrease in billing costs
Enhanced customer experience
Ready to transform your paperless adoption rates? Let our adoption specialist give you a free consultation – contact us or let us call you back.
Get in touch with us
Keen to find out more or get an expert's opinion?