Email Body Testing, useful tips on what to test
Published on 19 Oct 2010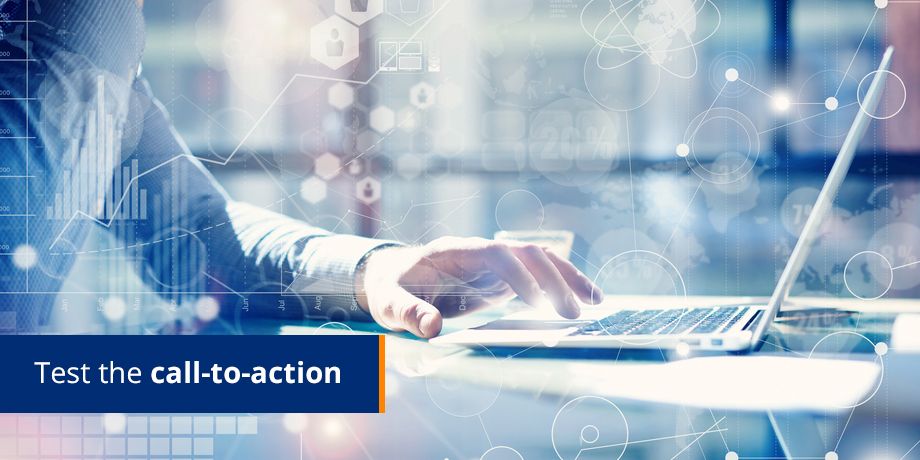 In our last issue of eMarketing Insight, we introduced the concept of testing and how important a role it plays in optimizing your communications. We specifically addressed Subject Line testing and covered 3 primary areas that we believe you should test: Subject line length, branding within the subject line and personalization.
In the second installment of this 4 part series we focus on the importance of testing your design, layout and copy within the body of an email and provide you with some practical tips on what to test.
---
So you've tested various subject lines and managed to determine what branded, brief and enticing combination works best for your email communications. Good work, carry on testing!
Let's move onto the subject of Email Body Testing. The scope of what you can test here is unlimited; today we'll focus on one of the most important components of any email design: the call-to-action.
Call-to-action testing
Almost every marketing communication should prompt the recipient to do something. As a marketer you want your reader to perform a specific function depending on the objective of the campaign. So it stands to reason that your call-to-action should be properly designed and positioned to ensure the maximum number of clicks.
What should I test?
Text link vs. button design
The basic format for a call-to-action is a text link. While still effective, try changing the same call-to-action into a more creative element, such as a button. Then test which format works best for a particular communication.
NB! Always remember to ensure that your call-to-action is not lost when images are blocked. Call-to-action text must still be visible so the user knows what to do without having to download images first.
Different combinations of button colours and text within the button
A recent case study shows how one company tests 40 variations of a button's colours and wording to see what is most effective. It is clear that background and text colours play a major role in click through rates.
Replacing call-to-action copy with more active or descriptive verbs
The same company as above outlined in the case study the outcomes of testing different variations of words for the call-to-action with interesting results.
Tip: Incorporating more descriptive verbs emphasizes the call-to-action. An example – test the difference between "I'm on Twitter" and "You should follow me on Twitter here". (Source: Dustincurtis.com/you_should_follow_me_on_twitter)
Placement of call-to-action above and below the fold
We highly recommend that you always display your primary call-to-action above the fold as best practice. Test the difference yourself though, to see the effect of placing the call-to- action near the top vs. at the bottom of the email
We hope these give you some useful ideas on what to test. If you are unsure of your layouts and designs, don't feel like you have to make a decision based on your "gut feel" or your personal preference. Distribute a couple of samples and let your base tell you which one works for them.
Remember: To achieve optimal results for your campaigns, always aim to test at least 10% of your base. Send sample A to one half of the test base and sample B to the other half. Track the results and after a couple of days send the champion sample to the remaining 90% of the base.