A Telecommunications Case Study
Published on 16 May 2006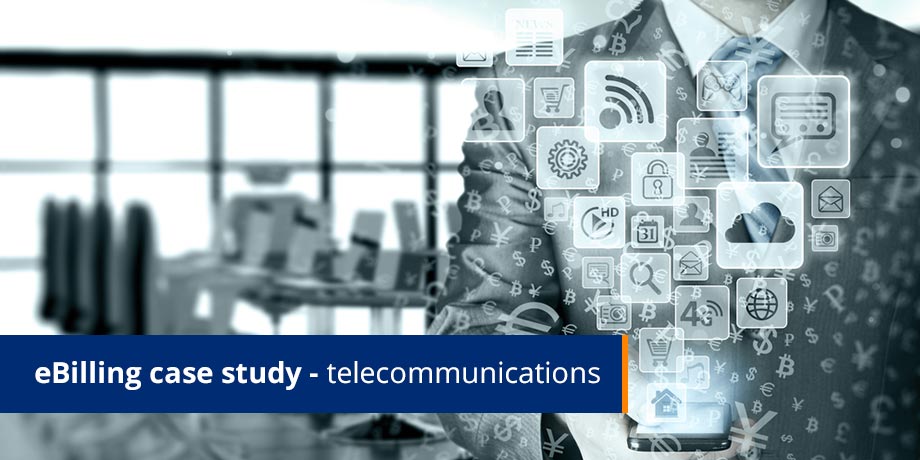 As promised, herewith our latest Case Study: This one is from the Telecommunication Service Provider sector and details the results of our last 14 months work for a subsidiary of one of the largest mobile phone service provider companies in the world today.
'Electronic Bill Presentment'
This Telecommunication Service Provider was established in 1994. Based in Johannesburg, South Africa, this Pan-African cellular communications company services 21.5 million customers in South Africa, Tanzania, Democratic Republic of the Congo, Mozambique and Lesotho. The company has a 57% share of the South African market, Africa's largest and most profitable cellular market.
We were awarded this secure ebilling project on 13th February 2005. The project involves consumer & corporate mobile phone bills delivered via encrypted email ('PUSH' ebilling) directly into the recipient's inbox. There is no need to visit any website to view the entire bill including all call detail, bill stuffers and regulatory information.
Every email bill is a personalized securely encrypted, offline interactive HTML bill with an embedded data file, sorting and categorization functionality (between private and business calls) and consolidation of multiple bills into a single email attachment.
The primary objectives of this project are:
Switch off paper bills
Same day bill delivery
Accurate reporting
Reduced debtors days
Targeted marketing
Improved customer service
Decreased call center queries
This project is run on an outsourced, managed ASP model at the Africa Data Center at Striata Africa Head Office in Johannesburg. Billing is monthly and covers multiple bill types, newsletters and other customer communication.
Reporting is fully automated and extensive. We deliver the following consolidated reports: emails sent, delivered, undelivered & bounced, opened and when. (Including detailed SMTP logs and any links that were clicked on.) Secure website reporting is also available through the MyStriata web interface at any time.
Project Go-live & Current Adoption:
The company began delivering Striata Secure eBills on 7th March 2005. This was one of Striata's fastest project implementations to date – less than four weeks!
In the 14 months since then, we have successfully increased their ebilling & paper turn off by 7%.
97.6% of emails are delivered
Only 2% of recipients have opted out to date
Over 80% of the email bills are opened in 24 hours
98% of all recipients now have paper switched off
Note – The total internet penetration in South Africa is 9%. The above stats are therefore calculated as a percentage of Internet users.)
SMS Adoption Campaigns:
In order to drive adoption, Striata has recommended and implemented mobile text message campaigns. The subscriber receives a 'no charge' text message to their mobile phone and is able to reply with their email address. The Striata platform automatically collates these email addresses and delivers them in batch format for upload to customer database.
The text message reads as follows: "Hi , the company would like to deliver your monthly bill by interactive email. Please reply with your email address."
These campaigns have been unbelievably successful. Here is an example of a large one in September of 2005:
400,000 recipients with 90,000 positive responses / opt-ins
I.E.: 22.5% successful adoption rate and paper turn off
Going Forward: This successful Telecommunication Service Provider continues to aggressively gather customer email addresses at all customer contact points and through the Striata Mobile Text Messaging campaigns. Their goal is to turn off an additional 10% paper bills per annum.
International Striata Conference: Striata held its twice annual international conference this past week in a sunny but cold South Africa. Reports from Australia, Asia, the UK & Europe and South Africa are very positive and our company continues to grow steadily in all regions. We now have just over 160 customers in eight countries, across three main verticals; Financial Institutions, Telecom & Utilities.
'PUSH' email billing is growing exponentially in North America. We look forward to bringing you many new case studies over the course of this year.