Document Security
protect confidential documents at all points in the digital journey
You need a customer communication platform that has been developed with the security of data and processes at its core.
Protecting customer data is fundamental and a key focus of our software development. We ensure that data passing through our platform is protected by multiple layers of security and our strict access control ensures that only authorized users or systems can retrieve stored documents.
We offer both basic industry encryption of PDF documents as well as our own ultra secure Striata-encrypted formats, plus the optional layer of a password or pin code to access the document.
Offer your customers the ultimate in confidentiality and document security
---
Document security requires the right balance between a great customer experience and the level of confidentiality of the information:
Striata-encrypted
Our proprietary encryption technology uses 168 bit 3DES or 256 bit AES encryption. It requires an initial download of a small Reader application, which decrypts the package on the recipient's desktop or mobile device, using a password or shared secret if requested.  Authentication does not require the recipient to be online.
Recommended for the protection of multiple documents of various formats in a single package – including HTML5 pages, PDF documents, spreadsheets or images.
Once decrypted, each document is viewed in the recipient's default application for that format – browser, PDF reader, spreadsheet application or image viewer.
Encrypted PDF
We offer standard PDF encryption using 128 bit or 256 bit AES. The PDF document remains encrypted when stored on the recipient's device. It is viewed through the recipient's default PDF reader.
Additional protection is recommended using a password, pin code or shared secret.  Authentication does not require the recipient to be online.
Complimentary resources
---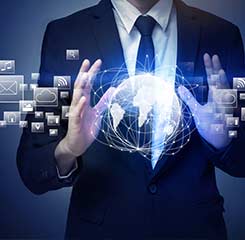 Striata Secure Document Repository Technical Overview
Striata's Secure Document Repository (SDR) is a complementary solution to Secure Document Delivery (SDD). It enables customers to retrieve (pull) their past documents using the organization's existing self-service interfaces such as web portals and mobile applications. The solution is also cloud ready, which provides both organizations and their customers with access to the documents from any location and any device, in a controlled and secure manner. This includes customer service teams who need access to documents to resolve customer queries.
Get the Striata Secure Document Repository Technical Overview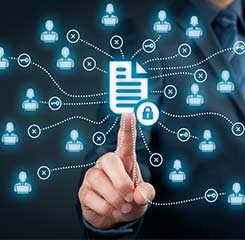 Striata PDF Security Technical Overview
Striata PDF Security Technical Overview - Protecting customer information is a fundamental principle of business. Today, sensible business practice advocates the encryption of any customer information sent over the public internet. Interception of customer information by unauthorized parties has proved an expensive error for many companies. Striata delivers and presents bills, statements and invoices via securely encrypted email attachments. One of he options for this document security is the use of Adobe's Portable Document Format (PDF) encryption. (The encrypted PDF is attached to the email)
Improve the customer experience with secure document delivery today