White paper: The role of CX in the battle for financial services customers
White paper: The role of CX in the battle for financial services customers
The financial services industry continues to experience the highest levels of disruption. This is true in varying degrees across banking, wealth management, payments, insurance, and other providers. 
What customers value in a bank, insurer or asset manager has fundamentally changed
Customers are signing up with challenger banks and giving non-traditional financial services companies a chance. 
In part because legacy providers haven't been able to innovate fast enough. This leaves the door wide open for disruptors to entice their customers away with better customer experience.
Get our white paper for insight into the current state of financial services and how CX can help financial services companies win back lost customers.
Learn more about:
Why established FS brands are under threat
The threats: Big Tech, Fintech, Insurtech . . .
How the FS industry rates themselves on CX maturity
Why FS companies must focus on CX
Why FS companies can't afford to delay CX enhancements?
How relationships can't be built without communication
The first steps to winning back customers
"One in three millennials in the US are open to switching banks in the next 90 days and a similar proportion believes they will not even need a bank in the future" – Viacom Media Networks
Have a read through some more of our great resources – with a specific focus on the role of CX in Financial Services: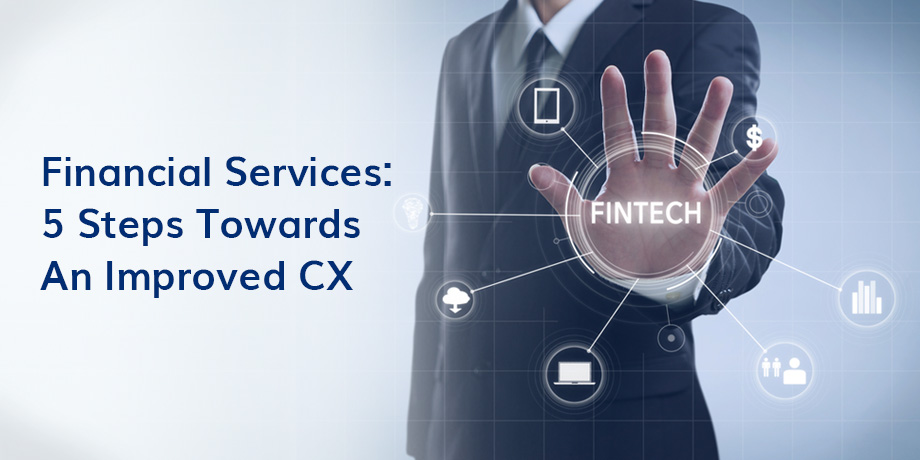 5 Steps towards an improved CX in financial services
Financial services companies need to improve CX to win back customers. James Hall provides 5 steps to improve CX in financial services companies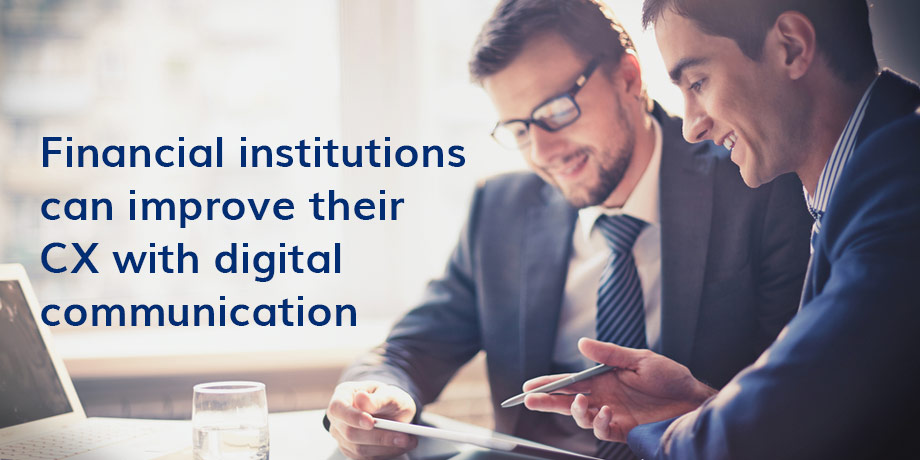 Banking's tech evolution means digital communication is more important than ever
In her latest blog post, Nicola Els explains how financial institutions can improve their customer experience (CX) with digital communication
Reading Room – a round up of relevant articles
How will AI drive CX in financial services?
Articles that explore the role of data and AI applications in financial services organizations. Specifically how they are helping drive CX in financial services