Where does your business fall on the digital maturity framework?
Published on 18 Jun 2019
Organizations send digital communication to customers for a variety of reasons. In many cases, no one in the business has a full view of who is sending what, or whether there are legacy communications that are still sent on paper, unnecessarily.
Without this view, it's possible that your customer experience is fractured and you don't know it.
If no one is mapping existing digital communication onto a maturity model, it's hard to have a view of how the organization shapes up against increasingly competitive, digitally savvy industry competitors.
Do you have a view of your business's digital communication maturity?
Our expert's opinion:
A digital communications maturity framework focuses on understanding where your organization sits on a maturity model. This, in turn, helps to identify appropriate steps to further transform your communication strategy.
A digital communication maturity model will help you:
Define the end goal of your transformation efforts – what does your ideal digital communication capability look like?

Map your 'as-is' situation to understand your starting point;

Identify practical and manageable steps to move your organization from one maturity level to the next;

Use a scorecard to track your progress as you migrate operational and marketing communications to digital messages that contribute to a great customer experience.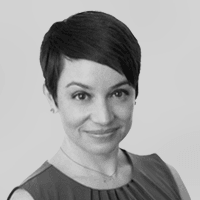 Mia Papanicolaou
COO, The Americas
Contact us to discuss a digital communications maturity workshop
Striata is a leading provider of digital customer communication solutions that improve customer experience and advance the digital transformation of a company's communication strategy.