Utilities must invest in CX
Published on 07 Oct 2019
For much of their history, utilities in the United States haven't had to invest too much in customer experience (CX). Rather, investment has focused on projects and technologies that support their infrastructure and reduce operational costs.
But, today's customer expects a certain level of service. Thanks to their interactions with companies in other industries, people expect their utilities to provide the same seamless experience they encounter elsewhere. 
This means utilities must invest in CX. If utilities can actively meet and exceed those expectations, they'll build lasting customer relationships that engender loyalty and maximize customer lifetime value. 
To achieve this, they can no longer get by on providing a reasonable service at a reasonable price. 
But, how can utilities make an impact on CX?
Our expert's view:
The best place to make an impact on CX is in digital customer communication.
Utilities can start by improving the communications customers already receive – in many cases, the only communication sent to customers is the monthly bill.
Customers expect to engage digitally with their utility provider and in a manner that is meaningful to their experience. So, replace the paper bill with a digital one that includes valuable data and insights that are personalized to the customer's activity.
Receiving information that is relevant and personalized is already a major improvement in customer experience. This provides a strong foundation on which to build a better relationship based on trust.
Making the best use of available data to help the customer better understand their own usage, will not only improve the CX, but increase engagement too.
That said, it may not be possible for utilities to overhaul all of their communications at once. Some areas may take longer than others to get right.
Upgrading the monthly bill to be relevant and useful is a good place to start.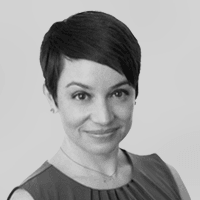 Mia Papanicolaou
COO, The Americas