Utilities: is digital transformation really improving CX?
Published on 15 Jan 2020
The findings of a study by Kony, Inc. show that while companies (including utilities), are investing heavily in digital transformation, consumers say the instances of real improvement to their customer experience are fewer than expected.
Across four verticals: banking, retail, utilities, and healthcare,the study found that, despite nearly $5 trillion in overall investment, only 1 in 5 consumers report any significant improvement in the experiences received.
Why this large gap between investment in digital transformation and meaningful outcomes?
The study found that the priorities in digital transformation are skewed heavily towards improving business processes, with very little focus on customer needs:
68% focused on business processes
28% focused on customer needs
4% focusing on employee experience
Our expert's view on digital transformation in utilities:
Utilities are historically stronger in areas such as operations and business processes, and less so in customer service. As a result, the pain points employees feel are around operations.
It's easy to be sidetracked by the familiarity of business process reengineering – which has business efficiency and cost-saving at its heart.
However, digital transformation will only result in an enhanced CX if customers are the priority.
For digital transformation in utilities to really succeed, two things are needed:
Customer-centric people to own and drive the transformation
Customers become part of the team designing new CX journeys
The right CX team has the customer at the center
It's vital to assign ownership of the CX strategy to a team that will drive the benchmarking of overarching customer journeys and define what improvements are required. This team must keep the customer's needs at the heart of all initiatives.
Building the right team is vital. It must include representatives from all areas that contribute to when, how and why a customer interacts with the utility. It is highly likely to include certain functions that were never considered to have an impact on customer experience, nor include journey mapping.
The process has to involve customer representatives. Arguably, customers are the best source of information about the state of current interactions, and how they can be improved.
The next step? A Digital Communications Maturity Framework
That's why a digital maturity benchmarking exercise around communication is so useful – it focuses the team's attention on customer interactions rather than business processes. Enhancing CX will require business process reengineering, but this is a means to an end, it should not be the goal.
Getting the communication touchpoints in the customer journey right, means understanding how customers engage and how they feel when interacting with the utility. It also involves designing journeys that speak directly to what customers want.
The success of a digital transformation strategy means keeping customer needs at the center, involving customers in the design of new communication journeys, and measuring the right outcomes.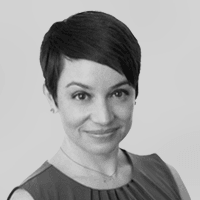 Mia Papanicolaou
COO, The Americas
Read more: how to start your communication digital maturity journey (for utilities)
Striata is a leading provider of digital customer communication solutions that improve customer experience and advance the digital transformation of a company's communication strategy.