Data privacy and hyper-personalization - can we have both?
Published on 23 Apr 2019
Is it possible to achieve hyper-personalization & still comply with data privacy regulations?
New technologies are enabling companies to collect huge amounts of data on customers and prospects. By applying data analytics and decision tools, marketers utilize this data to understand decision processes, buying behavior and consumption patterns. The goal of which is to  create hyper-personalized communications that drive further customer engagement.
With stricter legislation like the EU's GDPR that improves the individual's right to online data privacy and imposes higher data protection standards on business; is it possible to achieve hyper-personalization without falling foul of data privacy regulations?
Our guru / experts opinion:
In addition to implementing technologies that have security as a core development philosophy,  there are two key elements that businesses must internalize in order to genuinely protect the personal information of the individuals they service. These are – transparency and consent.
Unless an organization has a legitimate reason  – such as a contractual obligation – to communicate with a customer, then explicit consent is required to use that individual's data in any way.
Organizations need to be fastidiously transparent about how they collect, process and store data, plus have clear ways to enable contact, should an individual wish to ask questions or withdraw their consent for processing.
If transparency and consent are in place to give the individual control over how their data gets processed, by whom, and for what purpose, then hyper-personalization is achievable within a data privacy framework.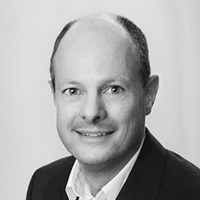 Ross Sibbald
Commercial Director, Africa
Striata is a leading provider of digital customer communication solutions that improve customer experience and advance the digital transformation of a company's communication strategy.