4 Tips to create a great CX for the post-2020 world
Published on 27 May 2020
There's no doubt that 2020 will be viewed in history as the year everything changed. With the sudden and unprecedented lockdown of 50% of the world's population, the normal way of doing business disappeared almost overnight, and companies were forced to adjust, or lose out. 
 While scrambling to enable remote workforces and reassure customers of the organization's ability to continue services in the short term,  planning also needed to be done for the long term effects that will linger after everyone has settled into a new normal.  
The reality is – your customers have changed, therefore the customer experience (CX) you provide needs to change too.  
4 Tips to create a great customer experience in the post-2020 world:
1. Meet your customers where they are, with a better service than before
Customers have had to adapt to new processes without warning or choice. For those that use digital channels already, it's a matter of selecting their preferred digital channel. But, for others, all the digital options are foreign, and making the leap is daunting.
Take note of what channels customers are using now and meet them there. Treat new digital users differently – they need more information and better support to make this transition.
2.Empower customers to take control of their affairs
A company that gives customers the option to help themselves provides a welcome sense of order, when so much feels outside of their control. Where possible, offer easy to use, self-service options for customers that enable them to take control of their own affairs.
3. Monitor changing customer engagement in real-time
One thing we can be sure of is that when it comes to communication, customer engagement will not return to pre-2020 status. And it's likely that responses to your communication will be somewhat fluid as the new normal emerges.
Make sure you know how customers are engaging with your communications so that you can keep tweaking your message, frequency and tone to accommodate changing behaviors.
4. Address the lasting effects in the content and tone of messaging
The trauma felt by many people will continue to have lasting effects. Whether it's losing a loved one, or a job, or a business – any one of these significant events will change people's outlook forever, and ultimately alter how they engage with brands.
Business messaging needs to take into account what people need the most. If it's financial support – find a way to help customers save. If it's emotional support, reach out with empathy and understanding.
With all of the above demanding our attention, it's important to improve the digital agility of your business.
If 2020 has taught us anything, it's the importance of being able to adapt quickly, in case we have to respond to another shift of the same magnitude.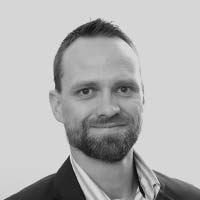 Brent Haumann
MD, Striata Africa
We can help transform your digital communications into great customer experiences in the moments that matter
Striata is a leading provider of digital customer communication solutions that improve customer experience and advance the digital transformation of a company's communication strategy.