Can low-code tools offset a shortage of tech skills?
Published on 19 Feb 2020
Ask any business leader and they will attest to the fact that it's getting harder and harder to find the necessary technical skills to support their digital transformation efforts, especially when it comes to developing software and applications from scratch. 
Even if you can find a resource with the right potential, extensive training means a long wait until they are productive. 
In this article on BPM Leader, "86% of businesses said they have a difficult time finding the technical talent they need to fill job roles. Because of this, 83% of those polled said they are struggling to innovate, creating revenue losses and similar business challenges . . ."
The question is: how can businesses mitigate the scarcity of technical skills in an increasingly digital landscape?
Our expert's view:
One of the ways in which businesses are mitigating this talent shortage is by embracing low-code development using high productivity tools. 
What is low code development? This approach uses tools to create applications and implement automation projects using visual processes suited to less technical resources.
So, how will low code development mitigate scarce technical skills?
The low code approach aims to reduce dependency on technical / development resources and improve project delivery times, as well as allow business leaders to participate in the process of digital asset development.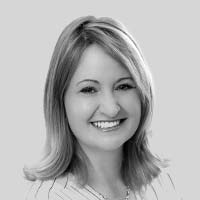 Linda Misauer
Head of Global Solutions
Keen to learn how low code tools are improving digital agility in product development?
Striata is a leading provider of digital customer communication solutions that improve customer experience and advance the digital transformation of a company's communication strategy.