5 Simple ways to avoid being replaced by a bot
Published on 08 Aug 2019
The rise of artificial intelligence is set to cause massive job losses. Automation has already taken over tasks that are repetitive and rules-based, but with the advent of machine learning, even tasks that require decision making are moving from humans to machines. 
The job loss statistics in this Forbes article are frightening – for example Forrester predicts job losses of 29% by 2030 with only 13% job creation to compensate.
Our expert's advice for upskilling in the AI-economy
It is inevitable that an AI-fueled, digital economy will shed certain jobs, but it doesn't mean you should wait around until your job no longer exists.
Here are 5 steps to help you avoid being replaced by a bot.
Competition for relevant skills in the AI economy will only intensify. If you successfully reshape your skill set into one that's not only relevant, but in demand, your career options will be plentiful and your bank account, nice and healthy.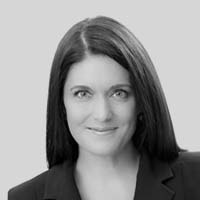 Alison Treadaway
Chief Marketing Officer
Get more insight into how AI will impact the workforce.
Striata is a leading provider of digital customer communication solutions that improve customer experience and advance the digital transformation of a company's communication strategy.