Introducing our digital technology expert, Alex Papadopulos, Head of Operations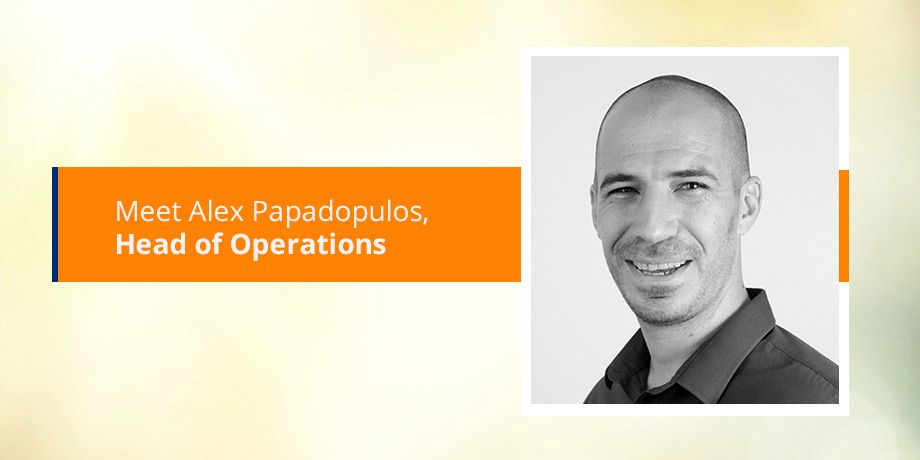 In this post in our blog series, where we shine the spotlight on our executive staff members – our digital gurus, we introduce you to our digital technology expert, Alex Papadopulos, Head of Operations.
Alex , originally from South Africa, now resides and works for Striata in the United States. Alex says he loves the technology and the freedom at Striata that allows staff to explore the development of innovative products. Read on to find out more about Alex and his passion for digital technology…
What's your backstory (how did you come to be working for Striata)?
After spending my gap year in the UK working odd jobs, I returned to South Africa and got my first real job at Striata as a junior programmer. I left Striata after two years to pursue a career in systems analysis. However, it wasn't long before I was back in the family and on my way to the United States to be part of the team establishing our presence in that region. After working in the technical team for a few years, I was promoted to Head of Operations, managing the technical, project management, support, and quality assurance teams.
How has the business changed since you joined?
I started at Striata in 2003 when we were still a very much a start-up technology company. We all wore many different hats, worked on multiple projects at a time and spent many late nights getting things done. Since then, our processes have matured, roles have taken shape and specialist teams are focused on achieving efficiencies, constantly improving and delivering an excellent service.
What has remained constant in the business since you joined?
The core culture of Striata has remained constant. We have managed to retain the original start-up work ethic, completing work on time and accurately, no matter what. Many team members celebrate over ten years of employment at Striata, which is above average for a technology company.
What do you appreciate most about working at Striata?
Two things – first, I love working with my colleagues. We help each other grow, not only professionally but personally as well. Second, I love the technology and the freedom we have to explore the development of innovative products.
You work for a digital company, what is it about digital that you are passionate about?
I've always loved the way that technology connects people. Having family in other countries means that we rely on the digital world to stay in each other's lives on a daily basis. Expensive phone calls have evolved into a casual video chat, whenever convenient. I love that it's become ubiquitous.
How do you think digital is going to change your life personally in the next 5 years?
I love to travel and experience other cultures and languages. I think that digital is going to change communications in ways we haven't even conceptualized, we're on the brink of amazing things like instant translation – just like Douglas Adams imagined when he wrote about the babel fish.
How do you think digital is going to change businesses in the next 5 years?
Automation is going to be huge. We're just at the beginning of our AI journey and within a few years we will see true self service without human intervention. Likewise, we have only seen the tip of the iceberg when it comes to how chatbots and machine learning will impact customer behavior.