Whitby Hydro chooses Striata for Email Bill Presentment
Published on 02 Feb 2006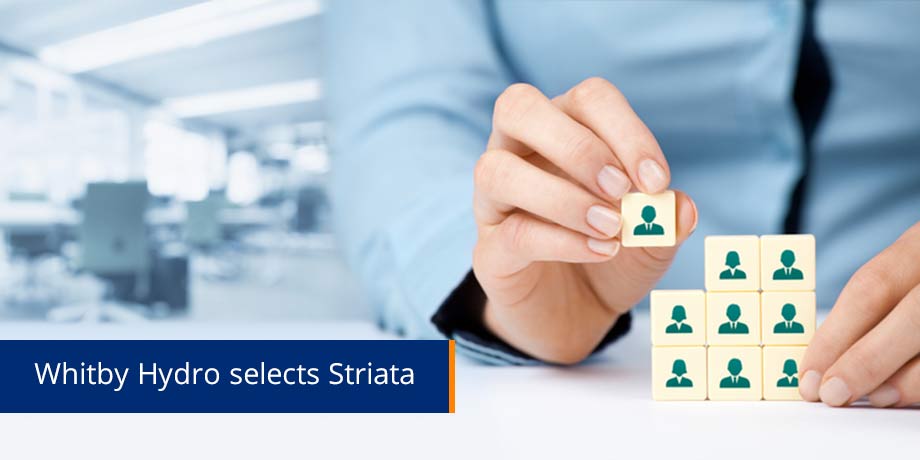 [New York / Whitby, Ontario, February 2006] "Get your Whitby Hydro monthly bill delivered securely and conveniently, directly into your email inbox, without the need to visit any website, nor choose & remember a username & password, " says Paul Elliot, Vice President of Customer Service at Whitby Hydro.
From the end of March 2006, Whitby Hydro customers will be able to elect to have their bill automatically delivered in the form of a secure PDF email bill. The recipient will be able to view an exact replica of their paper bill as well as link to their Internet banking for quick & easy payment. (A 'print' facility is also available for anyone who needs a hard copy of their bill.)
For those consumers or businesses with multiple accounts, a data file will also be included for convenient uploading into their accounting system.
"Whitby Hydro is continuously looking for ways to reduce billing costs while improving our customer communication. Striata's e-billing solution meets our goals while maximizing customer enrolment," explains Paul Elliot. "When selecting a billing solution, we wanted a system that could be implemented quickly and that would capture the greatest number of customers. Striata's solution makes participation easy for customers and allows us to achieve our objectives very quickly."
Advantages to the consumer:
Consumers do not need to 'do' anything to receive their bill electronically; it just arrives in their email inbox and only requires one click to view. (This is obviously very convenient for the Canadian 'snowbirds'.)
The email bill is significantly more secure than a paper bill or biller direct website.
Payment is an easy click-through to their internet banking.
Efficient customer service is available by simply replying to the email bill.
Benefits to Whitby Hydro:
Immediate bill delivery.
Significant paper & postage cost savings.
Improved DSO (Days Sales Outstanding.)
Improved customer service.
Less billing related calls into the contact centre.
About Whitby Hydro Energy Services Corporation
Whitby Hydro was established in 1903 and is one of the oldest public utilities in Ontario. Each year Whitby Hydro provides over 750 million kilowatt-hours of electricity with a peak load of 200 MW to the Towns of Whitby, Brooklin, Ashburn and Myrtle. The Utility services a territory of approximately 120 square kilometers. Our strong customer focus drives Whitby Hydro to continually seek out innovative ways to improve on customer service while being conscious of our environment. For more information, visit www.whitbyhydro.on.ca