Westcon Group chooses Striata for Global eBilling solution
Published on 02 Jun 2006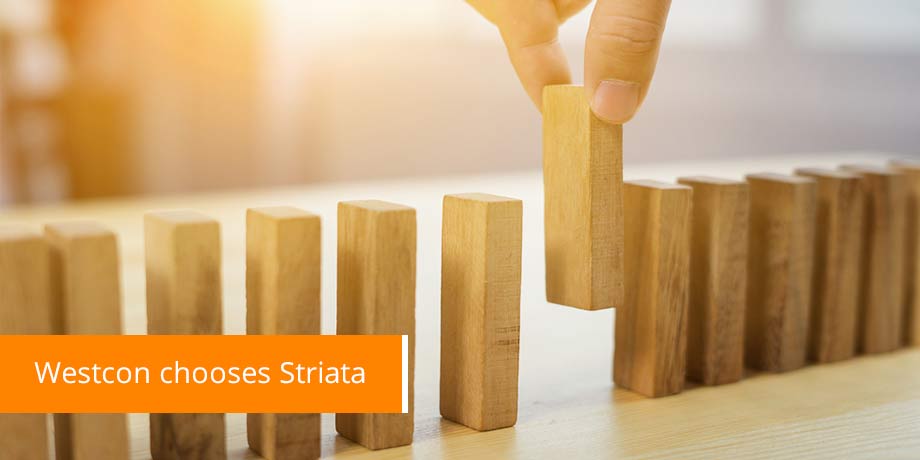 [New York, July 2006] Westcon group, a multi-national specialty distributor of networking and communications equipment, goes live today with eBilling specialist Striata as its Electronic Billing solution provider. Striata now provides Westcon with outsourced Electronic Invoice Presentment & Payment (EIPP) services to its client base, which spans 13 countries.
Westcon is utilizing the Striata eBilling Suite (part of the Striata Application Platform) to consolidate multiple invoices into a single encrypted email. The email recipient does not need to visit a single website to view the contents of the encrypted offline package, which includes multiple invoices at summary and detail level, and is able to upload the embedded data file into an accounting system, or print out a hard copy.
The invoices delivered securely via email also include the groundbreaking Striata BillPay solution, which allows recipients of the invoice to execute a secure payment, directly from within the invoice, without the need to register, or remember a username and password, or visit a web page. Payment will be processed as an electronic check through the ACH or EFT networks.
For Westcon, the key features of the Striata solution are instant encrypted delivery and invoice consolidation as well as payment functions all of which have significant cost and time saving implications.
"After reviewing a number of potential technical solutions, the Striata e Billing Suite was selected as the best fit for Westcon's business needs. The solution provides our Customers and Westcon with improved service levels, optimized invoice processing and reduced costs," says Alistair Richardson, director of business solutions for Westcon.
Consolidated invoices will be electronically delivered to Westcon customers in the USA, Canada, the UK, Austria, Belgium, Germany, France, the Netherlands, Spain, Sweden, Australia and Singapore. The Canadian operation went live this month and the USA is targeted for next quarter.
"We are very excited to have the opportunity to work with Westcon on this international project. Striata is well positioned in North America, Europe, Asia, Australia and Latin America to serve the Westcon operations located in those geographies. Our electronic invoice presentment and payment offering is perfectly suited to Westcon's requirements."
The key to replacing traditional paper invoices and statements is to minimize changes to the customer's process. Email delivery of the bills means that we have replaced the traditional mailbox with the email inbox. Westcon expects to reduce the time to deliver their invoices and statements around the world by up to 5 days. A corresponding reduction in the time taken to pay the bills will provide an ROI of less than 3 months.
The electronic invoicing solution can provide a number of benefits:
Invoice and credit statements are delivered to recipients' inbox
One email contains all invoices and credits from the previous day.
Transactions can be saved to any location recipients choose for storage and back-up.
Invoices are in a printable format which mirrors their current paper invoice or credit.
Invoice can be securely forwarded for additional approvals
Reply to the email to ask a question of the Accounts Receivable staff.
Invoices can be paid electronically.
System improves tracking capabilities and offers reduced processing time.
About Westcon Group
Westcon Group, Inc. is a multi-national specialty distributor of networking, security and communications equipment for leading technology vendors, including Cisco Systems, Inc., Nortel Networks Corporation and Avaya, Inc. Through its Westcon, Comstor and Voda One divisions, Westcon Group sells products and services to resellers, systems integrators and service providers. Westcon Group has particular expertise in the convergence of voice, data and video applications and technologies, including voice-over Internet protocol, or VoIP, security for networking and communications systems, remote access, Internet and e-business, virtual private networks, videoconferencing and wireless connectivity. For more information, visit www.westcongroup.com.