Triggered communications a powerful tool for CRM and electronic marketing
Published on 11 Mar 2008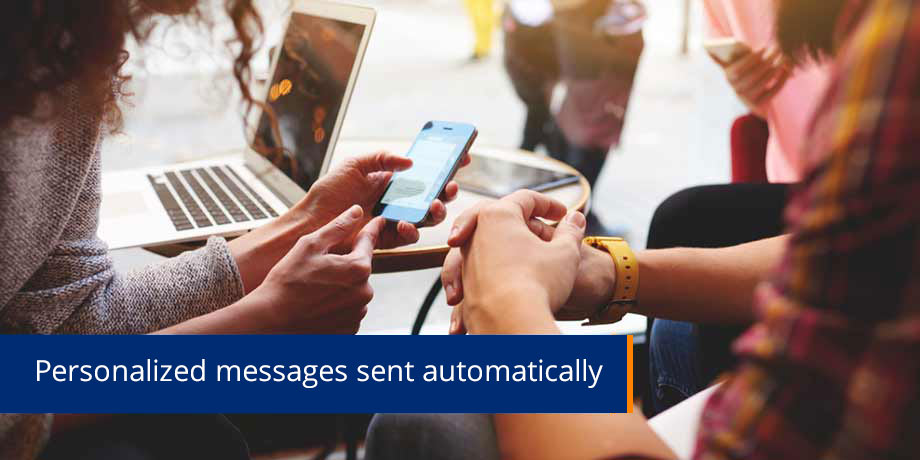 [Johannesburg, 11 March 2008] — Lifecycle-based triggered communications in the form of personalized messages automatically sent to individuals on a special date or event are an important component in achieving effective customer relationship management (CRM).
So says Mia Papanicolaou, head of eMarketing at electronic messaging and marketing specialist Striata. "The full power of triggered communications is in the ability to build a powerful relationship with your customer through constant touch points."
Striata offers a range of locally-developed, tried-and-tested tools and products that support this type of CRM program, including one-way and interactive communications. These tools can also be used to manage and measure customer satisfaction, loyalty levels and perceptions.
"Striata's system tracks a customer's lifecycle and allows pre-determined emails or SMS messages to be set up in advance so they can be automatically sent to a customer when a trigger occurs," says Papanicolaou. "A trigger may be a date which corresponds to a customer's birthday, for example. To realise the full benefit of this approach, communications should be customised according to the recipient's profile including things like language preference, age and the product or service the customer is using.
"The best results by far, however, are achieved when interactive communication is encouraged as it is important that for every action the marketer takes, there is a reaction from the customer. It is from these reactions that customer satisfaction and loyalty levels can be measured."
Papanicolaou adds that triggered communications are very appropriate in circumstances where the customer will use the product or service for a defined period. One such example is in car dealerships where messages can be sent welcoming the customer after they take delivery of their new car, then service reminders are sent at the right intervals and even a prompt to consider a new car purchase after three years.
Furthermore, since triggered communications can be customised to almost any level, the car dealership could customise the email templates it sends so that each one reflects the appropriate car make and model that each individual customer drives, making an instant connection.
A typical triggered communications cycle could be:
A "welcome on board" email immediately after the product has been purchased, contract signed or loyalty club joined;
An "are you happy?" email a few months later;
A happy birthday email on the customer's birthday (repeated every year);
A 'why have you been inactive' email, to try change behaviour;
A "You have earned bonus points"- type email each year; and
A digital gift voucher and "are you still happy" survey email after two years.
Should emails bounce, an SMS can be despatched to obtain new email addresses and so the communication link with the customer is not lost
"Properly planned and implemented, such a cycle will maintain effective communications with customers," says Papanicolaou. "It demonstrates that their business is valued and helps to establish a customer-supplier environment in which repeat purchases are more likely."
Striata is passionate about reducing the challenges and costs associated with traditional communication.  We understand the power and efficiency of electronic communication, from marketing and operational messages, to the delivery of confidential documents securely by email. Striata specializes in the secure delivery and payment of bills, statements, payslips, invoices and all other confidential documents, via encrypted email, and in maximising the adoption of electronic solutions.
Striata has been a provider of software and services in the electronic messaging arena since 1999 and has offices in New York, London, Sydney and Johannesburg. Visit www.striata.com for more information.