Striata signs e-Gate as partner
Published on 04 Sep 2004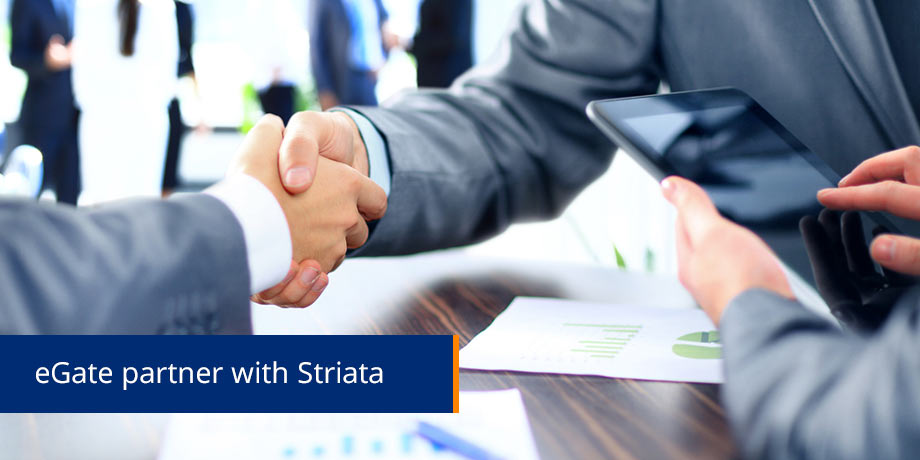 Striata, a leading provider of electronic bill presentation and payment (EBPP) software, has signed European IT solutions provider, e-gate, onto its partner program.
Says CEO Michael Wright: "Striata is actively engaging with value-adding partners in the UK and Europe. Our recent agreement with e-gate will provide our first representation in Ireland and strengthen our footprint across the European Community.
" E-gate, a systems integration and solutions company, will act as a reseller of Striata's electronic billing solutions. Says e-gate Finance Director, Haroon Panezai: "The business case for migrating paper-based billing onto electronic channels is a highly attractive one, and e-gate will be targeting both existing and future customers with this solution."
Striata has established a strong foothold, providing e-billing software across multiple industries, including financial services, telecommunications, retail and utilities.
Says Wright: "Striata's technologies can be applied to various vertical industries to address the challenges specific to those environments. Having built a robust and flexible solution, Striata is able to customize its technologies to cater for the unique inputs, outputs and customer requirements of different industry sectors."
This partnership is proving successful with several large multinational companies based in Ireland already expressing real interest in the product. E-gate is in advanced stages of negotiation with one such company and another not far behind. "The interest levels shown in the product so far are very encouraging," says Panezai. "These deals will cement our relationship with Striata, and lead the way for e-gate to become a key provider of e-billing solutions in Europe."
E-gate's role is to develop sales expertise and technical skills around the product and to provide full implementation and support services to their customers. Operating out of Limerick, Ireland, e-gate will service international companies based in Ireland, as well as across Europe.
Says Wright: "Striata's global business development strategy involves the development of a strong channel through its value-adding partner program. E-gate will provide a local presence in Ireland, and be a strong contender for Europe-based business."