Striata SA appoints Stergios Saltas as new Managing Director
Published on 05 May 2015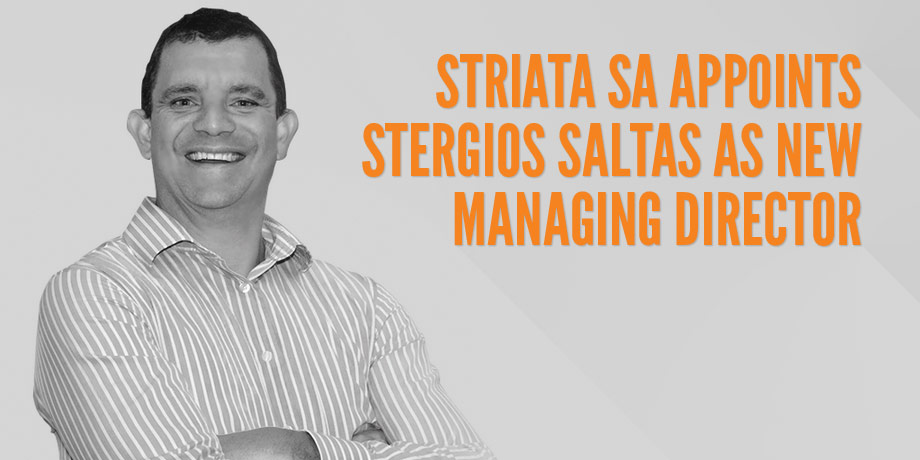 Striata SA announced today that Director of Operations, Stergios Saltas will assume the role of Managing Director for the Africa region effective 01 May. Saltas joined Striata in 2002 and has headed up Operations for eight years.
Saltas takes over from Alison Treadaway, who has been with Striata for 13 years and fulfilled the MD role since 2003. Says Treadaway, "I believe a change at the top is healthy for any business, as it will introduce fresh ideas, approaches and influences into the mix. Sterg has done an amazing job of entrenching himself in all aspects of the business, and has earned the highest respect and trust from clients and colleagues."
As part of his appointment, Saltas will also sit on Striata's Global Executive Committee (Exco) – the team that makes strategic decisions on behalf of the global business.
Treadaway will continue as a director of both the local and global businesses, focusing primarily on strategy and talent management.
Michael Wright, global CEO and founder of Striata says, "Striata SA leads the full service Email Marketing and Secure Document Delivery markets in South Africa. Stergios has matured through the ranks, being an integral part of many operational teams during his career. His understanding of the business and hands on approach, combined with positive energy and a ready smile means that he is in a great position to continue our success."