Striata publishes eMarketing benchmarks
Published on 18 Mar 2008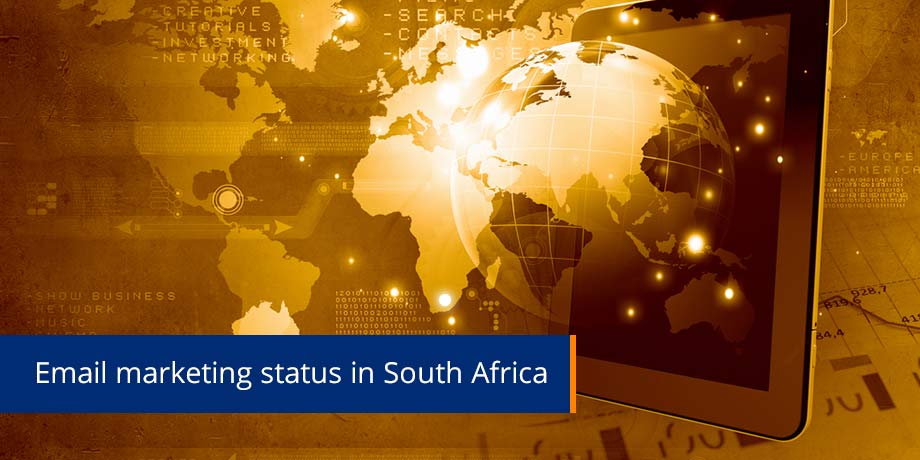 [Johannesburg, 18 March 2008] — While there is a large body of international research and statistics on email marketing, similar information for the local environment is hard to find. This prompted electronic messaging and marketing specialist Striata to look internally for the development of local eMarketing benchmarks.
Says Mia Papanicolaou, COO at Striata Americas, "Striata sends, tracks and analyses an average of 4.5 million marketing-based emails per month. We used this incredible volume of information to produce what we consider to be representative benchmarks for email marketing in the South African market."
The benchmarks presented by Striata are indicative of how effective electronic marketing is in the local market, and according to Papanicolaou, can be used by marketers to compare their own results.
"The real power of electronic marketing is in its measurability. Having information about your customers' activities, and being able to compare these results to an industry benchmark, is invaluable to marketers."
Business to Business
In the business-to-business environment, the average email delivery success rate is 87%. This means that on average 13% of B2B emails failed to deliver.
Of the emails that were successfully delivered, the total views of that email (some recipients may open it two, three or more times) is 25%. Counting each recipient that opens the email once provides a 'unique views' figure of 15%.
The measurement used to track the level of activity prompted by an email is the click-through rate (CTR). This is a count of who clicked on which links in an email. On average, 5% of those that received the email clicked on a link. When calculated as a percentage of the people that opened the email, 25% clicked on a link.
Business to Consumer
The business-to-consumer email delivery success rate is lower at 81%, with 19% of emails failing to deliver.
The open rate is, however, better in the B2C environment with unique views at 17% of successful deliveries.
The CTR compared to delivered emails is better at 11% of delivered emails, while compared to opened emails it is 39%.
Papanicolaou cautions that the open rate statistics are just a guide, as technology can only track an individual when they view the email in HTML format while online.
Improving results
"There is room for improvement in both the B2B and B2C arenas," says Papanicolaou.
To improve delivery rates, ongoing database management is critical in both B2B and B2C environments. However, the latter is usually more problematic as consumers tend to change email addresses or use free email accounts and fail to clear their mailboxes.
"CTR improvements can be achieved by focusing on the email layout, ensuring that it is clean and visually attractive yet simple, easy to read and with relevant content," says Papanicolaou.
"Improving the unique view rate requires a catchy subject line and close attention to consumer response patterns. For example, analysis reveals that the best days for reading e-mail are Tuesday to Thursday, while the worst is Monday. Click responses are best on Tuesdays and Thursdays while Friday is poor."
E-mail is a cost-effective way of communicating but needs considerable planning. Papanicolaou says design must cater for the lowest common denominator and 'preview pane' locality preferences, wording must be carefully selected and the overall presentation must demonstrate relevance in order to obtain a response or initiate a click through action.