Profile manager keeps customer communications on track
Published on 01 Oct 2007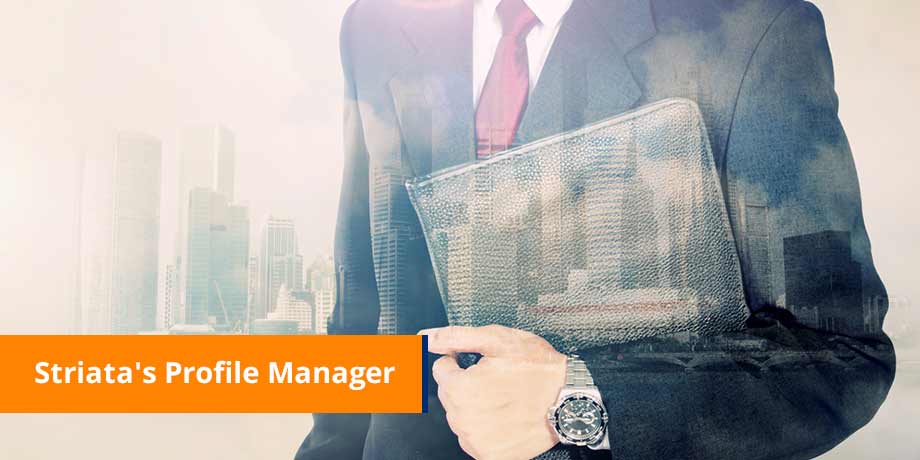 [Johannesburg, 1 October 2007] – Easy customization of emails and the ability to target email communications to specific groups is essential for an effective communications strategy within a company's customer relationship management (CRM) activities.
Electronic messaging specialist Striata has developed a solution called Profile Manager, designed to host digital communications data and facilitate quick and easy updating of customer profiles.
"Profile Manager is used to streamline digital communications by making it easy to customize email and SMS messages and target specific groups of customers, adding focus and value to the overall CRM strategy," says Mia Papanicolaou, COO at Striata Americas.
"Databases age over time, and an ageing database is an inaccurate one. The average database can expect a 30% change in email addresses each year as a result of simple phenomena such as a change of job, change of free email accounts, emigration or a change of email service provider."
Papanicolaou adds that many organisations battle to keep updated profile-related information in their main data stores due to system or technical limitations. Profile Manager was developed to address this challenge by providing profile management functionality that sits alongside the main data store.
"The way the data is managed allows marketing recipients to record their preferences with each company, such as opting-in for marketing messages, unsubscribing and managing their profiles. The solution promotes permission-based marketing, and can be structured to include incentives for recipients to update their information, helping to keep information current on an ongoing basis."
Papanicolaou cites an example of how Profile Manager can be used to automate data cleaning processes. "Should an email bounce three times, the software triggers the automatic sending of an SMS to request the new email address. Incentive ideas include competitions and games, with recipients unable to enter or play unless they update their personal information."
"Updating of information by recipients is largely based on the relationship each company has with its customers and whether information sent to them is deemed as valuable. Careful planning and identification of appropriate campaigns aimed at the target market is crucial to ensure that the people with whom each company communicates are more likely to respond to updating their profiles."
Papanicolaou adds that the nature of the customer relationship is critical. "People are inclined to give their personal details far more readily to their bank than to a retailer. Striata assists in conceptualizing promotions that will enhance customer relationships, while at the same time ensuring the database remains as accurate and current as possible using Profile Manager."