Mobile advertising – have you considered email?
Published on 06 Aug 2013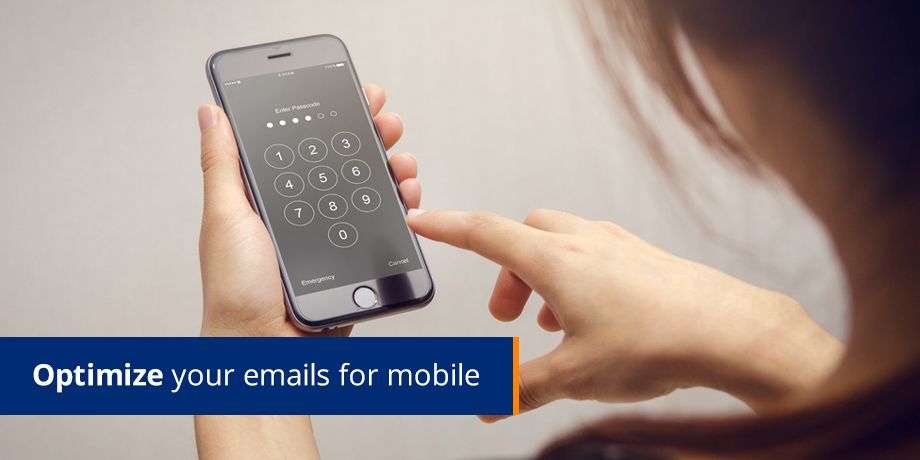 Emails optimized for mobile devices offer valuable advertising opportunities for marketers
With more and more people reading emails on their mobile devices, there is a significant opportunity for marketers to leverage mobile emails as effective channels for advertising messages. According to Michelle van den Berg, head of eBilling at Striata SA, "While mobile advertising primarily focuses on pushing banners into apps and mobile websites, many marketers are sitting on a potentially highly valuable mobile advertising opportunity – the simple email"
Unlike advertising on a brochure or website, email content can be customized to include relevant, targeted and personalized marketing offers. This opportunity is not only applicable to marketing emails, but to scheduled, operational emails such as the email bill.
Van den Berg sees digital marketing as more directly measurable than any other media, but stresses the importance of understanding what lies underneath this category and how the mix of spend is changing.
The established internet advertising media such as desktop banner and search advertising look set to peak in revenue in 2014, but according to eMarketer, will start to level off and then decline as mobile advertising steals away more and more of the available spend.
"Every organisation sends some sort of bill, statement or communication to their customers and increasingly this is being done via email. According to Movable Ink, almost 60% of all email opens in March 2013 were on a smartphone. Gartner expects mobile e-mail users worldwide to increase from 354 million in 2009 to 713 million in 2014. This is a massive opportunity for marketers to structure all email  communications in such as way that they become measurable, successful mobile advertising channels," says van den Berg.
Van den Berg stresses that using email to promote a brand or product on mobile as a channel requires specialist skills. "Not only because of the fractured nature of the mobile handset market, but also because mobile consumers behave differently to those behind a desktop – whether they are reading email, using an app or surfing the mobile web. If getting mobile email right was easy – everyone would be doing it."
This view is supported by MarketingSherpa's report that 58% of email marketers are not designing their emails to render differently on mobile devices, creating a significant untapped opportunity.
Van den Berg emphasizes the importance of  designing for mobile in any email strategy, as it guarantees the highest level of engagement from the end customer – which is more than them just opening the email. "Furthermore, operational emails such as email bills and payment confirmations  are expected by consumers, so they enjoy a high open rate.  It's a simple equation – mobile optimized operational emails = prime advertising real estate."