Glacier by Sanlam partners with Striata to enhance communications
Published on 16 Jan 2014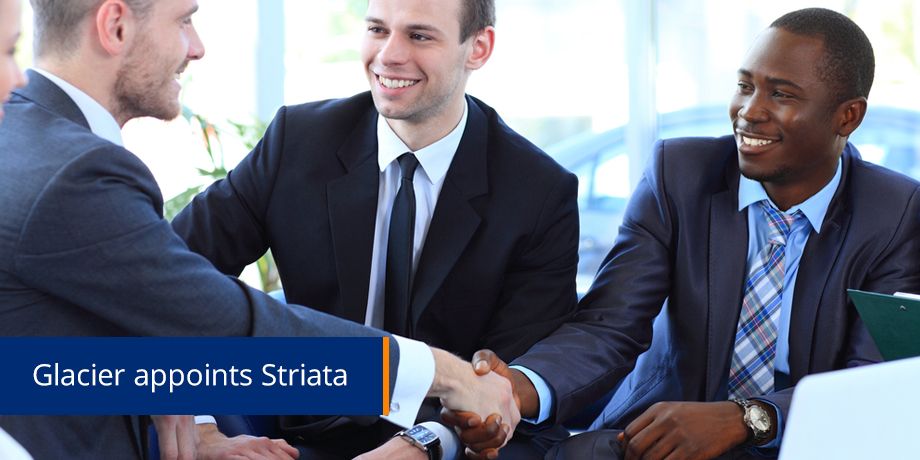 Glacier, part of the Sanlam Life Group, has appointed paperless communications specialist, Striata, to assist in the enhancement of intermediary and investor communications.
Says Michelle Möller, Head: Client Services at Glacier, "We have initiated a dual strategy that involves introducing enhanced electronic communication options for investors, as well as improving the flow of information to and from our intermediaries."
Glacier provides financial services to high net worth investors through corporate and independent intermediaries. "Based on our high standards of service, this translates into a complex matrix of communication requirements that has traditionally been done via print and post. Phase one of the strategy went live in May 2013, and the Glacier/Striata project teams are working through a schedule of priorities to convert paper processes to electronic."
According to Michelle van den Berg, Head of eBilling at Striata, Glacier appointed Striata as their paperless communication vendor through a formal tender process. The solution is Software as a Service (SaaS) based, supports multiple channels, encrypts and protects documents, and includes the archiving of all communications.
Says Möller, "Partnering with Striata has enabled us to meet the changing needs of our various stakeholders. Our future vision includes a seamless, fully automated process for the distribution of our letters, documents and notifications via the appropriate digital channel and an enriched experience for each stakeholder."