Digital is the new default channel for customer communications
Published on 11 Dec 2015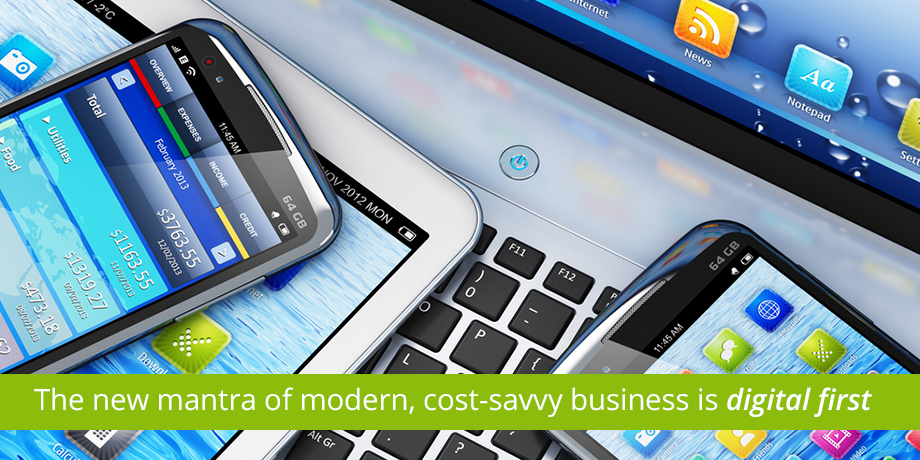 Over the past 20 years, many businesses have transitioned a portion of their customers from paper-based to digital communications. Not only does this migration save company costs, but it's increasingly being driven by customer demand. A good example of this is research by MarketSherpa which shows that respondents between the ages of 18 to 65 prefer companies to communicate with them by email.
However, Michael Wright, CEO of digital communication specialist, Striata, says the past 12 months have seen 'digital' increasingly becoming the default channel for marketing, operational and confidential communication with customers.
"Startups like the UK bank, Atom and established giants like Citi , are suppressing traditional channels such as print/post in favor of communicating digitally. Printed documents, statements or policies are simply 'not available' or only 'available on request, " says Wright, "The new mantra of the modern, cost-savvy business is digital first."
As a global business, Wright says Striata is well positioned to drive the adoption of digital channels for its clients.
"Striata saw over 50% growth in digital customer communications in its key markets in 2015." Michael Wright
The increase in the distribution of confidential documents through electronic channels brings with it different challenges. Says Wright, "The foremost issue is the security of the information contained in a digitally delivered document. Customers need to have the utmost trust that their privacy will be protected, especially when the document contains personal, medical or financial information."
Wright believes that as digital usurps analog's default position, the often quoted saying applies: 'with great power comes great responsibility'. He argues that specialist skills are required to ensure that websites, email and mobile apps do not become honeypots of easily hackable customer information. "Security in the digital space is of the utmost importance due to the vulnerability of data in transit and the exponential risk of consolidated client data storage," says Wright.
The digital world encourages customer engagement through interactivity; making the document much more than a broadcast of static information. "Interactive documents delivered by email or available on a web portal can engage, surprise and delight customers in ways that have not been seen since the move from black & white to full color printing. The richness of the information, the creativity of how it can be displayed, and the ability to interact with the data makes for a vastly improved customer experience," explains Wright.
"In 2016, we will continue to see growth in businesses making digital their default channel for the delivery of secure documents, operational notifications and marketing messages. Organizations have proven the enhanced customer experience and engagement that interactive documents can bring and have already initiated the projects that will delight and surprise customers next year. "