The types of emails consumers value most, might surprise you...
Published on 16 May 2019
What types of emails do consumers value most?
Organizations invest loads of time, energy and budget into marketing campaigns and promotional messages. However, research shows that, while they might be high on an organization's priority list, these messages are not necessarily top of mind for consumers.
According to one study, the type of emails consumers value most are transactional confirmations. The second most valued is account summaries, such as bills and statements. The importance of these messages is evidenced in the open and click through rates, which are much higher than those of marketing messages.
This begs the question – why would organizations pay less attention to how operational messages are crafted?
Watch our webinar about the value of operational messages and the opportunity they present:
Our guru / experts opinion:
It's likely that organizations don't fully realize the opportunity that operational emails present. Operational messages are prime real estate – efficient, expected, targeted and required by the consumer. But, they are also often managed as part of an IT or Web related project, with more of an emphasis on automation, performance and reporting, while the valuable opportunity  to drive desired behavior is often ignored.
If leveraged correctly, these messages can take a lead role in creating a consistent and positive digital customer experience (DCX).  However, failing to leverage the opportunity means your business is missing out on the most sought after result: customer engagement!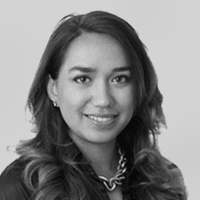 Elizabeth Stephen
VP of Customer Engagement, The Americas
Striata is a leading provider of digital customer communication solutions that improve customer experience and advance the digital transformation of a company's communication strategy.