Email's appeal endures across generations
Published on 21 Jun 2019
Every now and then, an article is published predicting the demise of email as a business communication tool.
In-app messages, WhatsApp for Business, Facebook Messenger …  have all been touted as the technology that will topple email from its decades-long hold on the throne.  
Yet, there are 4-billion email users, with more than 281-billion emails sent every day – an audience and volume that remains unchallenged by any social media or instant messaging platform enabling business to consumer communication.
"But email is for Baby Boomers and Gen X, whereas Millennials and Generation Zs have different expectations when it comes to business communication," I hear you say.
Our expert's opinion:
Yes, generational groups tend to favor different means of communicating, being highly influenced by the technologies that emerged during their formative and productive years. This applies to both channels (email, SMS, chat apps) and devices (PCs, tablets, smartphones).
But, it would be wrong to say that the younger set are moving away from email. This may be true for person-to-person communication and social discussions, but email remains the favorite channel to receive B2C communications..
This is especially true when  a rich amount of information is required, such as a relevant product offers, bills, policy renewals or loyalty point statements.
Email's enduring appeal across generations: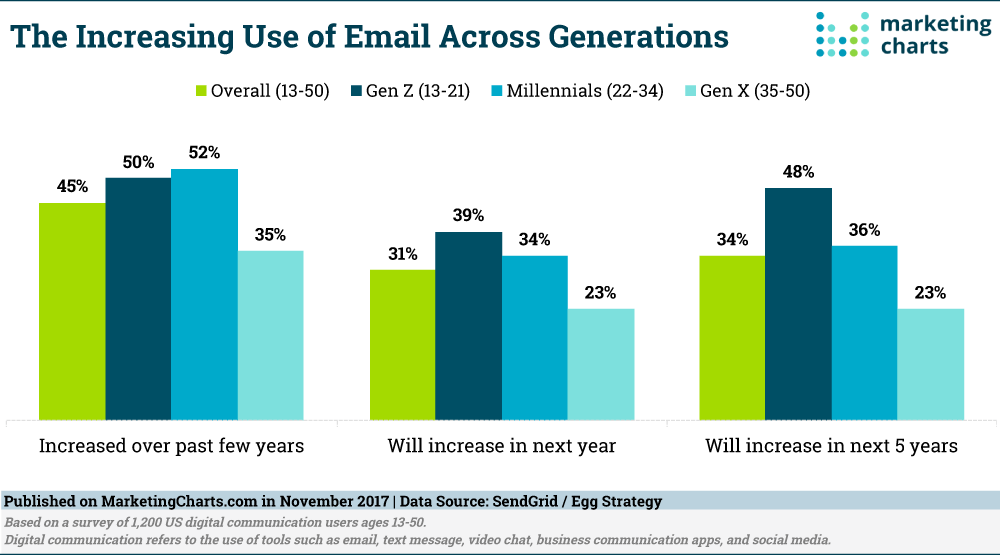 Source: e-Strategy Trends
It's not that newer generations are looking for brand-new channels – they just want MORE from the channel they select for a specific purpose.
And when it comes to business communication – they want a hyper-personalized, consistent experience no matter which channel they choose to engage on.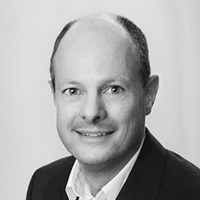 Ross Sibbald
Commercial Director, Africa
Striata is a leading provider of digital customer communication solutions that improve customer experience and advance the digital transformation of a company's communication strategy.