Does storytelling still play a role in today's digital world?
Published on 05 Aug 2019
In the beginning, once upon a time and in a galaxy far, far away – aaah, nothing beats a good story, right? Storytelling has been captivating the hearts and imaginations of people since the beginning of time. 
But, one has to wonder if this age old technique still has a place in our digital world?
Research shows that our brain activity changes significantly when we are told a story. We become more emotionally involved, and ultimately more engaged.
Not only are the language processing parts in our brain activated, but the area associated with physical experiences, also responds to events described in the story.
So, just imagine what would happen if marketers could leverage the art of storytelling to captivate their audiences?
Our expert's opinion:
Storytelling is powerful, It allows people to dream, to imagine and to execute ideas. What a powerful tool for email marketers!
Here are 6 ways to use storytelling to boost your email engagement:
Build trust: Be authentic with your customers. Be transparent, use your welcome series to tell your story. Tell your customers who you are, what you do and what they can expect from your emails.
Know your audience: Stories help turn complex and abstract ideas into relevant, valuable messaging.
Define your main goal: The most successful storytellers often focus readers' minds on a single important idea. Try to summarize your story in six to ten words. If you can't do that, you have not achieved the main goal of your email.
Call to action: This should be linked to the main objective of the email, as such, we need to ensure that the call to action instructions tie in to our story. For example, avoid terms like 'click here' rather ask people to "continue reading my blog here."
Use data to tell a powerful story: Hyper-personalization allows us to use data to tell stories that are relevant. Use your data gathered from various sources to tell the best story at the correct time.
Have some fun: Perhaps the best part of storytelling is that it allows the imagination to run wild. Email offers us this same advantage. Use personalized images, videos and GIFs to help tell your story.
Read my full blog post on storytelling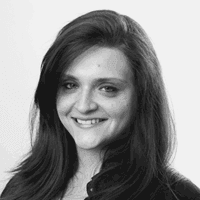 Dori-Jo Bonner
Digital Strategist, Africa
Want to boost your engagement and delight your customers with enchanting emails?
Striata is a leading provider of digital customer communication solutions that improve customer experience and advance the digital transformation of a company's communication strategy.