The Compelling Case For A Single View Of Customer Communication
Customer experience (CX) has overtaken product and price as a key differentiator in the battle for customers.
It is essential for an organization to build capabilities, such as seamless customer journeys, hyper-personalized experiences and omni-channel engagement, in order to remain competitive in the digital-dominated future.
Unfortunately, most organizations have to deal with legacy structures and business silos that challenge their ability to create a seamless CX. Customers are unwitting victims when their engagement with the organization is fractured along internal business lines.
Ever received multiple communications from a company that look nothing alike?
This is a fractured CX.
From the customer's perspective, all communication they receive from one organization, regardless of the intention, channel, type or journey, should be consistent in every way.
This is the only path to achieve a truly seamless CX.
To buffer the customer from the many ways in which communication can be fractured, a single view of customer communication is vital.
Is your customer digital communication experience being fractured
Join us and guest speaker, Melissa Archaumbalt: Director of Digital Delivery for National Grid, and learn how to align all your customer communications to extend your brand and ensure a great CX
The difference between Single Customer View and Single View of Customer Communication
Single Customer View
"A single customer view is an aggregation of all data an organization has on a particular customer, presented to give a clear overview of them and their specific data." ~ Brandwatch
Single View of Customer Communication
A single view of customer communication is having overarching visibility of all the messages sent from the organization, as well as the aggregation of data about the communication it has sent to that customer. Having a view of how the customer interacts with each communication gives insight into the next best offer to be made or communication that should be sent. ~ Striata
Customer touch points, journeys and life cycles
Customers go through many different phases of interaction with a company. Right from when they first become aware of what the organization could offer them, all the way until the end of their engagement. 
Often called the customer lifecycle, this period is made up of a number of different stages, distinguished by the primary activity during each stage. 
Broadly speaking, this would be an awareness stage, followed by a purchase stage, then a service stage.
The stages of the customer lifecycle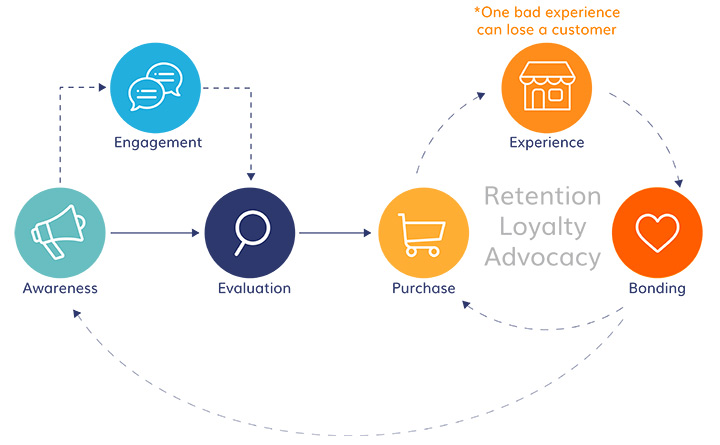 Adapted from: oberlo.com 

The individual phases are commonly known as customer journeys and are made up of lots of customer interactions. The interactions that take place between customers and companies are called touchpoints. Some of these touchpoints can be identified as 'moments that matter' – interactions that can make a large and lasting impression. 
Each touchpoint within each journey has the ability to impress the customer and by doing so, contribute to a positive customer experience (CX).
Unfortunately, touchpoints also have the ability to cause frustration or dissatisfaction, acting as a catalyst for the customer to take their business elsewhere.
A customer lifecycle consists of a number of different journeys that are specific to each organization. 
These journeys are defined by factors such as: 
how the company speaks to its target market 
the product or service offered 
how customers are serviced 
and the manner in which the company approaches customer retention
How the customer feels through each journey and during the overall customer lifecycle, is referred to as the customer experience (CX).
A typical set of journeys over a customer life cycle

A typical set of customer journeys for a service organization could be described as follows:

Acquisition
In this journey, the customer becomes aware of the organization, investigates the options, considers whether what is offered meets their needs and proceeds to make a purchase.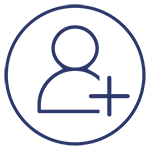 Onboarding
This journey is about making the customer feel welcome, activating the service they have purchased, and setting expectations for what the customer can expect.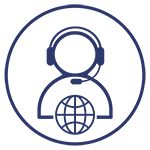 Servicing
This journey covers the service relationship and is customized – based on what the customer has purchased.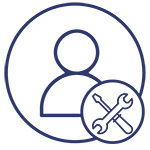 Maintenance
The aim of this journey is to maintain a relationship with the customer, encourage repeat purchases and build loyalty to the brand.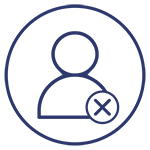 Exit
This journey begins when the customer has decided to terminate their relationship and there is no ability to recover their business. The aim is to leave the customer with a positive impression and keep the door open for future business.

Win back
This journey is triggered when a customer has not engaged or purchased for a period of time, has terminated or failed to renew their contract. The aim is to encourage the customer to re-engage and then to renew a contract or take up a new service.
The critical role of communication
The communication a customer receives is a critical factor in whether they feel positive or negative about an organization. An absence of communication in today's information-rich world would surely leave a negative impression. But, too much information sent too frequently, or that is irrelevant, can be equally damaging. 
Today's customers expect hyper-personalized communications that speak directly to their personal life stage and preferences. And they are exposed to service providers that have successfully achieved this.
Anything less than receiving relevant information communicated at the right time is going to negatively impact the customer experience. 
For this reason, each journey requires a specific communication strategy that provides the customer with the information they need, exactly when they need it. 
The communication strategy must take into account the context of where the customer is in their personal journey. It must also take into account the customer's preference of how the company contacts them – do they prefer email, text or old-fashioned letters?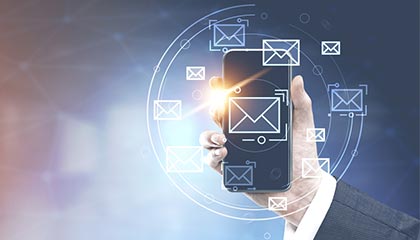 Enhance your customer journey through digital messaging – learn how, get the whitepaper!

Why is personalized communication so important?
Providing relevant and personalized information at the right time is proven to increase engagement, which builds a strong relationship with the customer and is known to have a positive influence on loyalty. 
More specifically, an increase in customer engagement has a direct and measurable impact on increasing acquisition and spend, and reducing cost-to-serve and customer attrition, the four primary drivers for any business.
"Engaged customers are six times more likely to try a new product or service from their preferred brand, four times more likely to have referred a brand to their friends, family and connections, and twice as likely to make a purchase with their preferred brand, even when a competitor has a better product or price." ~ Rosetta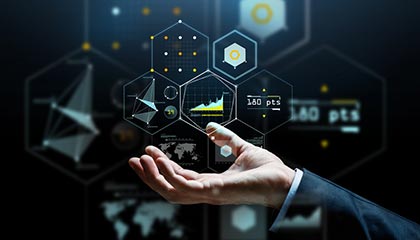 How to deliver hyper-personalized messages that maximize engagement
The risk of a fractured CX
Each customer journey consists of multiple touchpoints and 'moments that matter' which contribute to the overall perception the customer is building of the organization.
All of these touchpoints either contribute to, or detract from, the customer experience. 
Too often, a customer's experience of the company is fractured because of how the organization is structured, specifically which department "owns the customer" and is responsible for managing the communication that makes up each journey.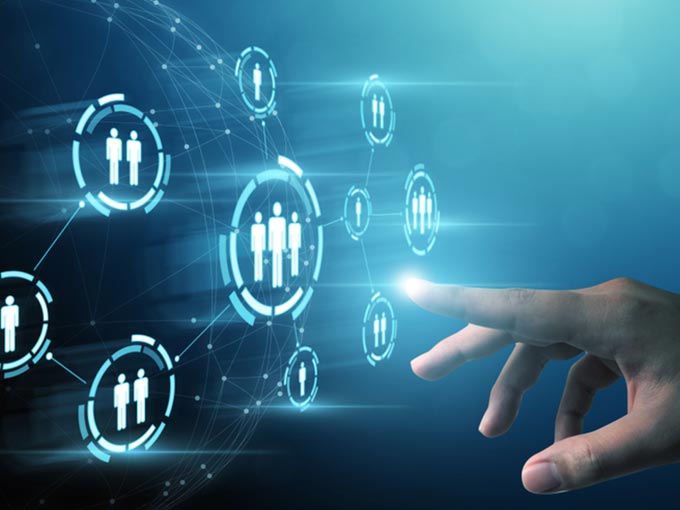 In many companies, marketing messages are managed by the marketing department, while operational messages are handled by a different department(s). Transactional messages are often set up and automated and then forgotten – which means that over time, they look nothing like any other messages the customer is receiving. 
Adding to this complexity is the siloed nature of many organizational departments, the cross functional representation of cohorts (i.e. GenZ, Millennials) and the power plays between business units and shared services. All of these factors contribute to a fractured experience.
Fractured by customer journey
A fractured customer experience happens when communication for each journey is managed by a separate department within the business. And each department has a different approach to the design, frequency and tone of communication.
For example, marketing sends out messages to build awareness in the acquisition phase. But, once the customer makes a purchase, the onboarding communications are done by the product department, service communications are done by a service department, and so on.
Customers expect to engage with a single entity – regardless of whether they happen to be evaluating, purchasing, interacting, complimenting or complaining. From the customer's perspective, they are dealing with the same company, despite progressing from one customer journey to another.
Fractured by communication type
Another cause of a fractured CX is when different business units manage different message types such as marketing, operational and transactional messaging.
Marketing messages – these are messages that encourage the customer to purchase, sign up or subscribe.
Transactional messages – these are real-time messages in response to transactional data that indicates a customer action or engagement, such as purchase confirmations, one-time passwords and security notifications.
Operational messages – these are business-as-usual communications that are required to fulfill the service obligation – such as bills, statements, past due notices, contract updates and renewal forms. These can be scheduled or ad hoc.
At any one stage in their lifecycle, the customer could be receiving all of these message types. If the design and tone of these messages is vastly different because of who is sending them, the customer's experience becomes fractured rather than seamless.
Complexity is added when different message types are applied within each customer journey. In one journey, the customer may receive communications from a number of different departments, across a number of different channels with no consistency or oversight.
Fractured by communication channel
Sometimes, a communication strategy is executed by departments that each manage a digital channel. There is a team that owns the email channel, another team that handles app notifications and yet another that manages text messaging. 
In this scenario, it's possible that messages going to the customer by email are different to those going by text, either in tone or how the customer is addressed. This structure is often a result of vendor management – one department manages the email vendor, another the app developer and a third manages the mobile messaging partner.
While logical from a vendor management perspective, this siloed approach to digital channels makes it difficult to create a seamless, consistent set of communications and instead, the result is a fractured CX.
Chasing a seamless, consistent experience
One of the key goals of a customer communication strategy must be to remove siloes based on organizational structure, message type or vendor management. If the siloes can't be removed, at the very least, they should be hidden from the customer. From the customer's perspective, all communication they receive from one organization, regardless of the intention, channel, type or journey, should be consistent in every way. This is the only path to achieve a truly seamless CX. 
There are many factors that affect an organization's ability to achieve this. A key factor is whether it has a holistic view of all communication going to customers. 
This is challenging for many companies because data sources reside in different systems, messages are sent via different platforms and managed by separate departments. It's not a simple process to integrate disparate systems and platforms to create a single view of customer communication.
However, to buffer the customer from the many ways through which communication can become fractured, a single view of customer communication is vital.
Uncertain about where to start?
Benchmark your organization's digital communication with a maturity framework
A digital communications maturity framework focuses on understanding where your organization's communication ability sits on a digital maturity model. This, in turn, helps to identify appropriate steps to further transform your communication strategy.
A digital communication maturity model helps to:
Define the end goal of digital transformation efforts
Map the 'as-is' situation to define the starting point;
Identify practical and manageable steps to move from one maturity level to the next;
Use a scorecard to track progress during migration of operational and marketing communications to digital messages that contribute to a great customer experience.
Our purpose is to help organizations build meaningful and lasting relationships with their customers.
Building a relationship with customers cannot be done in silence. Nor can it be done if the organization has no insight into the communications the customer has seen or are yet to receive and whether they engaged with the information or not.
Striata's vision is to provide a single view of customer communication across all of the customer journeys, communication types, service types and digital channels.
We provide a digital communication platform that is underpinned by sound strategic advice and professional supporting services.
We can help audit your existing communications in order to identify the fractures that exist.
We can consult on the digital maturity of existing communications using our Digital Communication Maturity Framework, the execution of the strategy and on continually implementing enhancements.
We also provide services that augment your in-house teams with in-depth knowledge and expert skills in essential areas such as design, marketing automation, deliverability and accessibility.
Our platform manages the generation and distribution of communications across all customer journeys, regardless of:

Message channels – email, text, MMS
Message types – marketing, operational, transactional
Service types – self service, managed service, automated or integrated.

Our platform is built with the security of data and processes as a core priority. We ensure that data passing through our platform is protected by multiple layers of security, including when in transit, during processing and when on the user's device.
Our platform is easily integrated into a hybrid CX architecture, enabling a best-of-breed approach for systems for CRM, ECM and VOC functions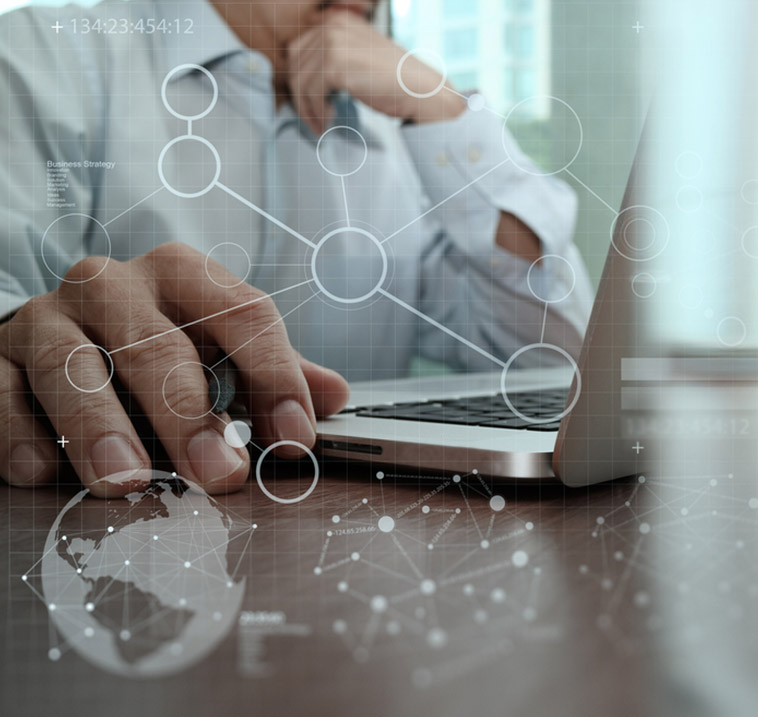 With Striata's platform, services and expert consulting, you can have a single view of customer communication across the organization.