Telecoms: customer communications in the post-2020 landscape
In the years prior to 2020, digital transformation was firmly on the agenda of most businesses, including telecommunications. Then the 2020 pandemic broke out, so digital products, services and channels became a lifeline. In many cases, digital was the only way for companies and customers to transact and interact while entire countries were in lockdown.
"The COVID-19 crisis seemingly provides a sudden glimpse into a future world, one in which digital has become central to every interaction, forcing both organizations and individuals to move further up the adoption curve almost overnight." ~ McKinsey: Digital strategy in a time of crisis 
While industries like travel and tourism have been decimated by the pandemic, others are well positioned due to the nature of the solutions they provide. Any business that sells digital services, or the devices and networks that enable these services, should be riding the wave of opportunity.
One such sector is telecommunications.
Table of contents:
The state of the telecoms sector
Why the sudden transition to digital interactions?
Telcos well positioned for growth in the new normal
Why telcos should drive digital transformation now
Telcos must build smart value propositions
What telecom customers want
Why communication is key to a great CX
Customer communication improvement in telecoms
How Striata can help
The state of the telecoms sector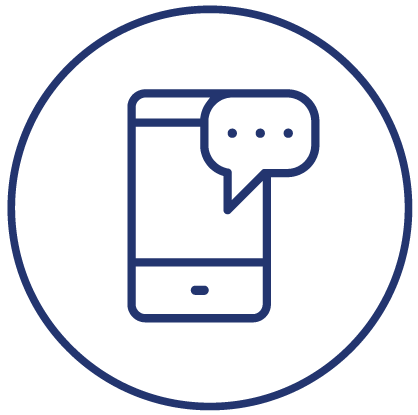 An article on Business Wire, gives insight into the state of the telecoms industry prior to the impact of the global pandemic (March 2020):
7.7 billion active mobile broadband subscriptions worldwide
1.1 billion fixed broadband subscribers globally
Global IP traffic is forecast to grow to nearly 400 exabytes per month by 2022
The primary challenges for the sector are:

Market saturation
Competition from operators
Disruption from OTT services
Growing demand for increasing bandwidth
Regulatory restraints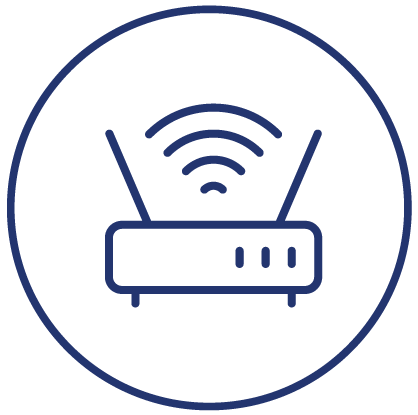 In its 2020 Telecom, Media and Entertainment Outlook report, Deloitte says that 5G, while still in build phase, will "generate a windfall for network, infrastructure and equipment vendors." It also says that "with the advent of 5G, we're likely to see new kinds of apps we've never considered before."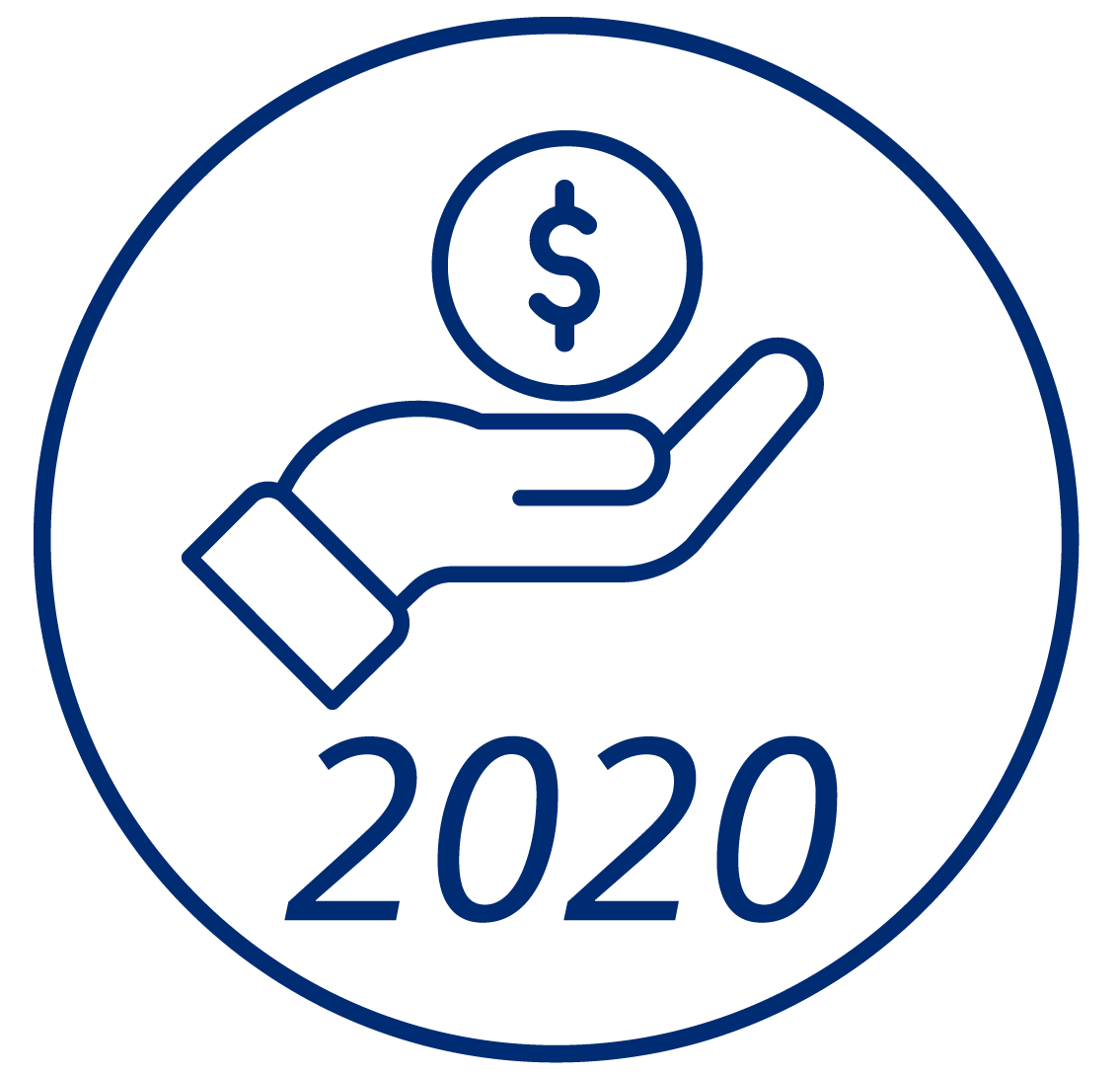 Ranking of telecom operators by brand value in 2020
Verizon

AT&T

China Mobile

Deutsche Telekom

NTT Group

Xfinity

China Telecom

Spectrum

Vodafone

Orange
Why the sudden transition to digital interactions?
Outside of the existing pressures on operators to move from communications services providers (CSPs) to digital services providers (DSPs), the lockdowns, imposed to slow the pandemic, forced a rapid transition from physical to digital interactions between company and customer.
Companies had to quickly adjust their engagement processes to accommodate the fact that face-to-face interactions – such as having meetings, going into branches and visiting customer service centers – were no longer possible. They also had to ensure that previously physical communications and documents (print and post) were made available online.
Customers who were not so keen on moving to paperless processes before, were suddenly open to converting to digital communication, otherwise they simply wouldn't be able to manage their personal affairs.
Regulators, previously focused on enforcing regulations for the protection of the players, have pivoted to drafting amendments that enable economic growth.
McKinsey calls this the "falling barriers to improvisation and experimentation that have emerged among customers, markets, regulators, and organizations."
The 2020 pandemic showed us that humans are highly adaptable when motivation is strong.  The ensuing 3 years will show which companies have been agile enough to adapt and thrive in the new normal.
Telcos well positioned for growth in the new normal
Both consumers and businesses need the solutions telcos provide to access the services they can't live without.
The new normal is all about being digitally connected in order to access online services. Even the most unlikely of functions, like fitness sessions and cooking classes, have introduced digital options, to allow such service providers to continue servicing clients and survive as a business.
Despite some negative impacts in the beginning of the outbreak, telecommunications providers are well positioned for growth, as demand for digital services, connectivity and data increases.
According to Capacity Media, the telecoms sector saw some unexpected impacts from the pandemic:
Global smartphone sales declined 20% in Q1 of 2020 due to the shutting down of many economies
International voice traffic went up 20%, while travel restrictions resulted in a decline in roaming traffic
In the UK, provider EE's network saw a 45% increase in communication app traffic, including WhatsApp, Houseparty, Skype and Teams . . . with overall voice usage up by 45%
"Neighbor interference" becomes a thing – research by Veego showed a 52% increase in interference due to bad wifi configuration
Why telcos should drive digital transformation now
Now, more than ever, is the time to ride the wave of digital demand and drive transformation. 
Despite the fact that customer expectations and values will never be the same after 2020, customer experience (CX) is still a key factor in retaining customers and growing revenue. According to a 2019 article on the Tech See blog, a Forrester report says telecoms had the third highest potential for increasing revenue by improving CX, following the auto industry and upscale hotels. 
After the effects of the 2020 pandemic, however, telecoms is most likely the only one of the three sectors that is positioned for growth rather than fighting for survival. 
It is crucial, however, that telcos focus on transforming, not only at network and services level, but also with the goal of improving customer experience.
Telcos must build smart value propositions
Just offering basic services like voice, broadband and data is not going to sustain a telco going forward. Margins on traditional business have eroded and telcos must build value propositions on top of the basic services, or risk losing out.
In some instances, telcos have allowed themselves to be pushed backwards in the customer relationship. Although connectivity is vital, what the customer really values are the services offered by OTT (Over The Top) providers like Facebook, Amazon and Google. The telco becomes an invisible means to an end, while these players are developing strong, loyal relationships. 
Telcos need to "fight their way back up the relationship chart with users."
The promise of 5G 
Estimates are that 1.4 billion mobile users will be using 5G by 2025 – a development that is predicted to be a significant catalyst for change in the telecom industry. By the end of 2020, Gartner estimates that revenue from the 5G network will reach $4.2 billion.
Despite the promise of higher bandwidth, lower latency and greater connectivity, the opportunity, however, doesn't lie in 5G network connection fees. Customers are unlikely to pay higher fees for access to 5G. To recoup their investment, and build a sustainable business, telecoms providers need to partner with companies to build smart services, which utilize the benefits of the improved network. 
In doing this, telcos must ensure that they don't lose control of the customer experience, by relinquishing the direct connection with customers as they did with OTT providers like Facebook and Amazon.

What telecom customers want
Telecom customers want an experience similar to what they get from the best brands, across any industry.
Digital innovation in other industries has exposed consumers to the customer experience they now expect across the board: highly personalized products and services, supported by relevant, easy to understand and contextual information – instantly on hand, via any channel they choose.
Today's telco customers want what all customers want:
Cross-channel personalized experiences
Seamless, consistent and connected journeys
Data accuracy, protection and privacy
Interaction where, when and how they want
Value exchanges above and beyond
Real-time interactions and responses
Already, "improvements like paperless billing and statements have helped the top-performing telecom operators achieve greater cost efficiency and customer satisfaction". Read this whitepaper from Liquid Hub and Hitachi Vantara for this and other great snippets.
Why communication is key to a great CX
The communication a customer receives is a critical factor in whether they feel positive or negative about an organization. An absence of communication in today's information-rich world creates a negative impression, likewise when information is irrelevant or sent too frequently.
Today's customers expect hyper-personalized communications that speak directly to their personal needs. And, they are exposed to service providers in other sectors – like retail and media – that have successfully achieved this.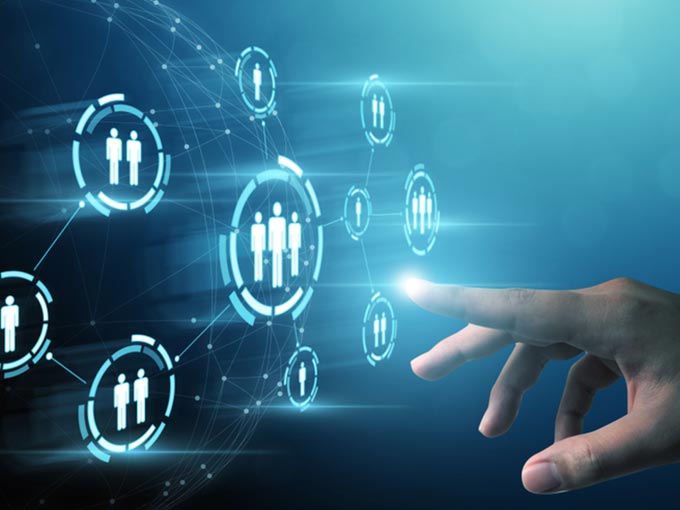 Anything less than receiving relevant information communicated at the right time is going to negatively impact the customer experience.
Providing relevant and personalized information at the right time is proven to increase engagement, which builds a strong relationship with the customer and is known to have a positive influence on loyalty. Merely having the relevant information on a customer portal, expecting the customer to find it, does not contribute to a positive CX.
More specifically, an improvement in customer engagement has a direct and measurable impact on increasing acquisition and spend. It also helps to reduce cost to serve and customer attrition – the four primary drivers for any business. 
But, this is not a once-off process. "Digital transformation in the telecom industry, is a constant journey, because innovative customer products and services are being delivered and created all the time."
Customer communication improvement in telecoms
There are many ways in which a telco can enhance CX, one of them being to improve the quality and quantity of communication it sends to customers.
Communication is a critical factor in influencing how a customer feels about an organization – whether it be positive or negative. An absence of communication in today's information-rich world leaves a negative impression. But, when information is irrelevant or sent too frequently, it can be equally damaging. Both scenarios are a potential accelerant to customer churn. From the customer's perspective, all communication they receive from one organization, regardless of the intention, channel, type or journey, should be consistent in every way. This is the only path to achieve a truly seamless CX. 
There are many factors that affect an organization's ability to achieve this. A key factor is whether it has a holistic view of all communication going to customers. 
This is challenging for many companies because data sources reside in different systems, messages are sent via different platforms and managed by separate departments. It's not a simple process to integrate disparate systems and platforms to create a single view of customer communication.
However, to buffer the customer from the many ways through which communication can become fractured, a single view of customer communication is vital.
We have both the expertise and the technology platform to help telcos leverage the post-2020 digital demand to speed up digital transformation and improve customer experience.
Our customer communication management experts will work with your telco to audit your current digital communication and identify where the gaps are and what needs alignment.
We can help migrate all of your organization's communications to digital, including client documents containing information that needs to be kept confidential.
We provide professional supporting services that augment in-house teams in essential areas such as message design, marketing automation, deliverability and accessibility.
Our platform manages the generation and distribution of communications across all customer journeys, digital channels and message types, and is: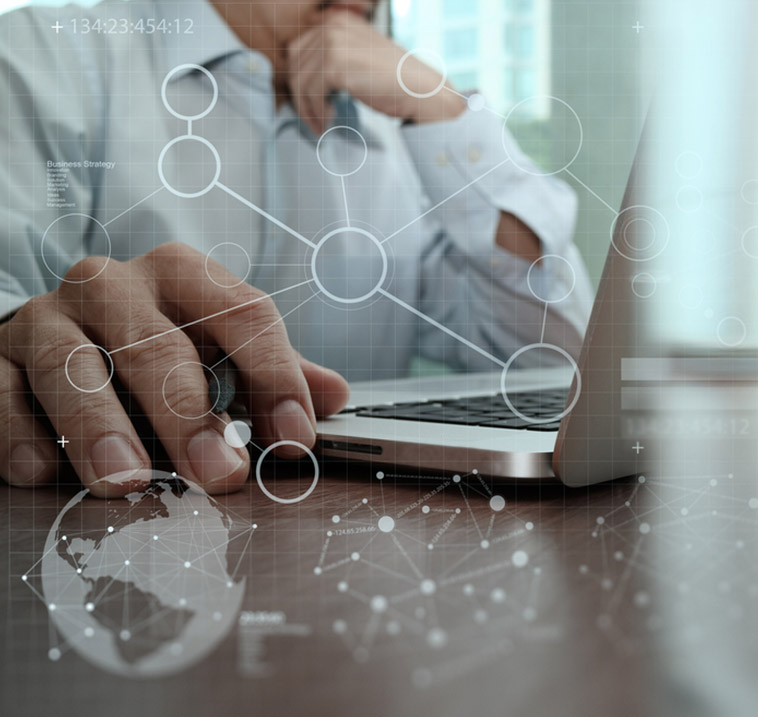 Leverage the post-2020 digital demand, using digital customer communications to drive digital transformation & improve customer experience. We can help you...