Digital transformation acceleration ≠ digital maturity
The year 2020 will be remembered for many reasons, not least as being the year that everything changed. 
The global pandemic that took the world by storm in early 2020, forced society to socially distance to avoid infection, and the safest option was to remain at home.
This, in turn, forced companies to reassess how they reached out to customers. The result was an accelerated conversion to digital processes and communications.
In the early weeks of global lockdown, the first priority was to continue to service customers and to keep them updated on the organization's response to the pandemic. Achieving this required many elements to work together, but primarily, the organization's ability to engage digitally and the customer's willingness to convert.
But after the panic, the crisis management and the inevitable knee-jerk responses, where are organizations really when it comes to digital transformation? And how should an organization translate digital adoption into digital maturity?
Table of contents:
Don't equate digital adoption with maturity
What is a fractured communication experience?
What is a digital communications maturity framework?
Steps to take when applying a maturity framework
How Striata can help
Don't equate digital adoption with maturity
If your organization was one that managed to keep services running and communication flowing for an equal or better customer experience during the pandemic, you're in a small, elite group.
It's more likely that due to the crisis response, communication to customers has become either inconsistent or misaligned.
There's a difference between digital conversion and digital maturity with regards to customer communications.
Digital conversion is about moving processes and people onto digital channels. It includes getting customers to adopt digital communication, which arguably should haven't been hard during the COVID-19 lockdown.
Digital maturity as it relates to communication takes into account what the business is capable of producing and the quality of that communication. Simply sending an email campaign or a text notification is not a sign of digital communication maturity.
For some sectors, like insurance, going paperless is a matter of survival but improving digital maturity is the way to achieve competitiveness in the long-term.
What does a digitally mature company look like?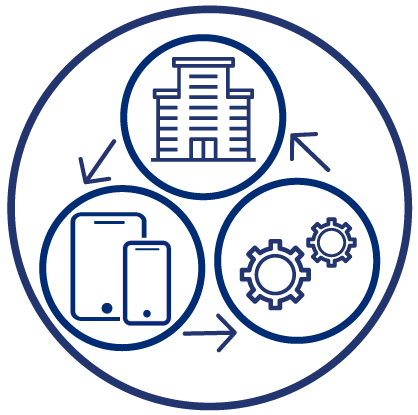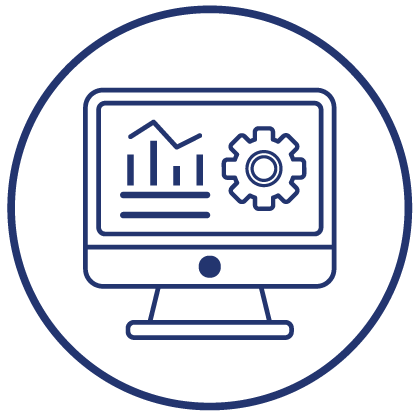 Has an analytical, data-based approach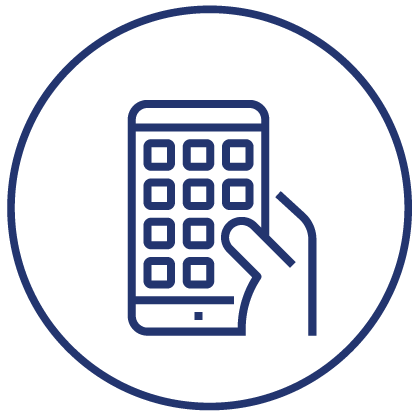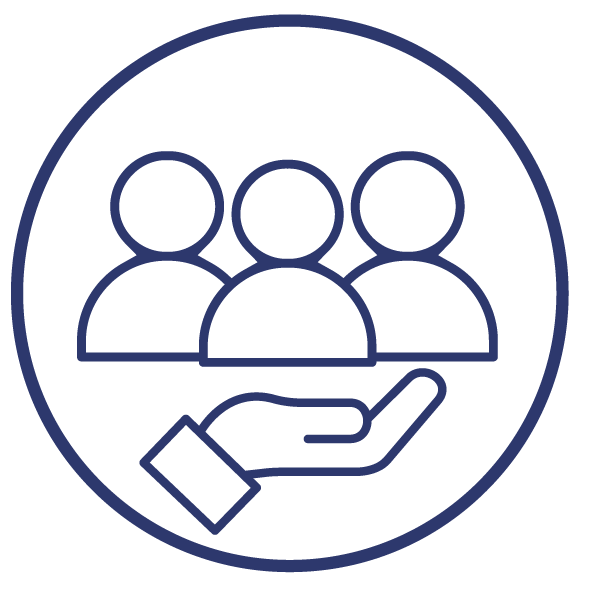 Boosts employee productivity
Source: Article on BizCommunity – Digital maturity is vital to profit growth: Here's why
It's important to note (from the section above) that customer experience (CX) is also a key factor in determining an organization's digital maturity. Companies that have an analytical, data-based approach are in a great position to enhance customer experience. This is because they have customer information on hand that enables hyper-personalization, which drives more meaningful interactions and engaging customer communications.
"More than 81% of companies are competing mostly or completely on the basis of CX." - Gartner
"49% of buyers have made impulse purchases after receiving a more personalised experience." - PWC
"66% of customers say they'll pay more for a great experience, and experience-driven businesses see almost 2x higher year-on-year growth in customer retention, repeat purchase rates and customer lifetime value than other businesses."
Not only is access to data important, it's imperative to have an analytics tool that can provide insights into customer behavior in real-time. This information is vital for two key reasons: to measure the performance of each communication against set metrics and to continually refine and improve the message to the customer.
While data analytics tools provide insight into what a customer has done in the past; predictive analytics tools anticipate what they may do or need in the future. This capability will take organizations from being primarily reactive to customer requirements, to a proactive position that anticipates what customers are going to require in the future.
"…consumers are no longer expecting only the experience they were offered before, instead they have developed much higher digital expectations. This is why all businesses, regardless of vertical or size, need to accelerate their digital adoption and transform their operations to meet consumers where they are now — and give them the experience they expect"
Using AI to improve customer experience
AI improves customer experience through the analysis of data on hand in order to decide the next message that is best suited to each customer. Delivering the right message. to the right person, at the right time improves the customer experience, and due to relevance and timeliness, is most likely to result in the response the business wants – a subscription, an upsell or a new sale.
Ideas on how to incorporate AI in customer communications
1. Hyper-personalization and next best offer or action
Using demographic, geographic and any other data on hand about the customer to personalize the communication and really get to the essence of what 1-to-1 communication means. Once that hyper-personalized content is achieved, using AI to predict a user's behavior based on past actions and providing the next best offer is more likely to get them to take action and increase their overall value as a customer.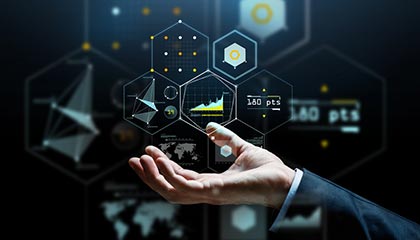 Hyper-personalization can produce the next best offer for your customer – but can you DELIVER that message in a way that maximizes engagement?

2. Customizing customer journey touch-points
Many companies are focusing on customer journey communications but when coupled with AI, organizations can go a step further and customize the customer journey touch-points. Every communication in the journey should touch on what the customer interactions have been and what is still to come.
3. Integrating communications with voice tech
We've seen the integration of voice tech into customer processes – for example, the ability to find out when my payment is due or get my billing or policy number. Extending that functionality is the difference between a functional process and a great experience. For example, if you send a policy renewal via email, why not integrate with voice in a way that allows the customer to immediately renew it using their voice-enabled device?
4. Including chatbots in each touch-point
Chatbots have become such a big part of customer service, but rarely do we see them integrated within communications. This is a powerful tool that can be harnessed today. Integrating chatbot functionality into an email is valuable to a customer. When you look at pulling the email subject as well as customer data into that chat, the conversation becomes seamless for the client.
Watch this short video:
The 2020 rush to digitize communications has very likely created a fractured experience of your brand
While all this digital technology is available to help organizations improve their customer communications and ultimately deliver a great CX, it is essential to ensure that these efforts are not negated by inconsistency – as this will fracture your customer's communication experience and negatively impact your organization's journey towards full digital communication maturity.
What is a fractured communication experience?
When a customer receives communications from your organization and each has a completely different tone, look and feel, the result is a fractured customer experience (CX).

From your customer's perspective, each and every communication they receive should be consistent regardless of the intention of the communication, the channel it uses or which department happens to send it.
In addition to the urgency created by the global lockdown and the pressure to migrate to digital communication channels, there are other reasons why an organization may present a fractured communication experience.
Legacy systems that aren't integrated and the absence of a single view of customer communication
Business silos with different goals and disparate ownership of channels
Data residing in different systems and messages sent via different platforms
Distributed responsibility for communication across customer journeys (acquisition vs servicing) and message types (marketing vs operational)
The concept of 'set and forget' which is when a communication is developed, automated and then forgotten, meaning the branding, design and tone doesn't get updated.
The result of these challenges is a fractured communication experience, which for many reasons, is bad for the enterprise.
Communications that are not aligned with each other or display a different tone, design or brand voice create a discord within the customer's view of the organization. To resolve this, the organization must have a strategy to improve consistency of communication.
One way to approach this is through the use of a Digital Communications Maturity Framework. This is helpful when the enterprise is aware that they need to move towards a streamlined process for digital communication, but are unable to map out practical steps to get there.
The result of not using such a framework? A lack of a cohesive big picture plan, and uncoordinated, disparate projects that achieve point solutions to isolated issues.
All of this restricts the business from leveraging digital communication to build a competitive advantage.
In its Digital Transformation 2020 survey report, Deloitte concludes that companies with a high level of digital maturity are two to three times more likely to achieve benefits and likely to be more focused on innovation and growth. Additionally, 45% of high-maturity companies achieved net revenue growth above industry averages, compared to 15% of companies not rated as highly mature.
What is a digital communications maturity framework?
As mentioned earlier, the act of converting customers to digital communication (referred to as conversion, adoption or migration) does not mean an organization is improving or moving the dial on its digital maturity. 
Having a measure of the maturity of your digital communication gives you a starting point on which to build your enhancement strategy. 
Typically, a framework will have defined levels of maturity which the organization aspires to. Using a framework like the one below enables you to customize the maturity elements to fit your sector and organization and to pinpoint the elements which provide a useful comparison to competitors.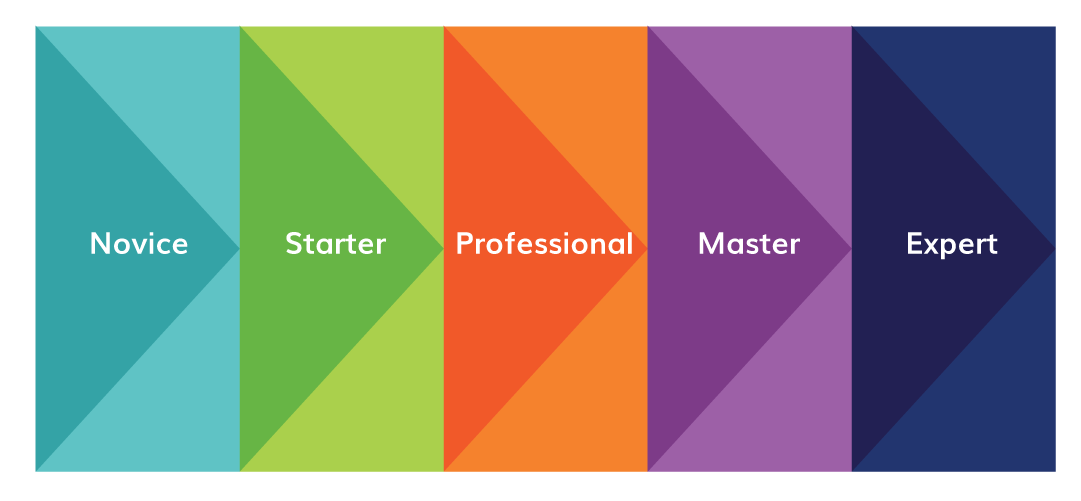 The levels of Striata's Digital Communication Maturity Framework
A digital maturity framework provides a picture of how your organization compares in an increasingly competitive, digitally savvy industry. A digital communications maturity framework provides a picture of how your communication stacks up.

Steps to take when applying a maturity framework
A maturity framework is a great way to identify your starting position and map the enhancements required to get each dimension to the desired maturity level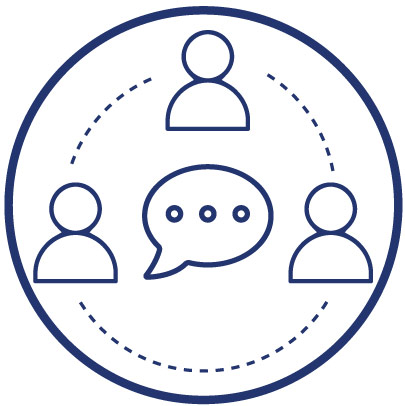 1. Get inspired: 
Creating the big picture is vital, so spend some time describing where you want to end up and what your ideal digital communication looks like.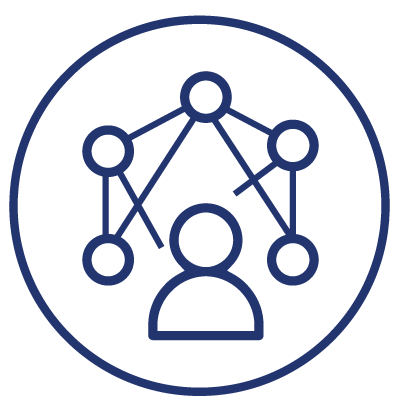 2. Audit your starting position:
Understanding the current situation is the next step, hence mapping your 'as is' communication per customer journey is very important.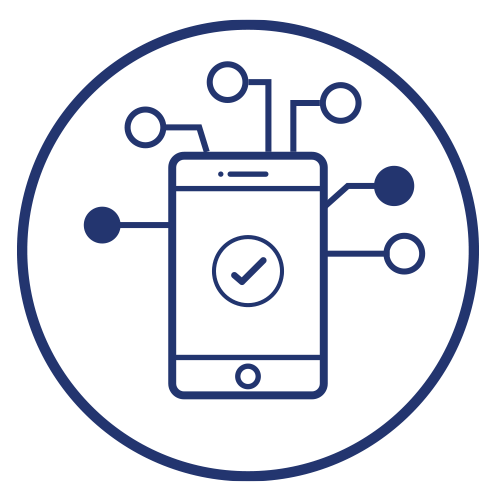 3. Identify gaps and quick wins:
Spotting the communication gaps and identifying quick wins will keep the team motivated and excited.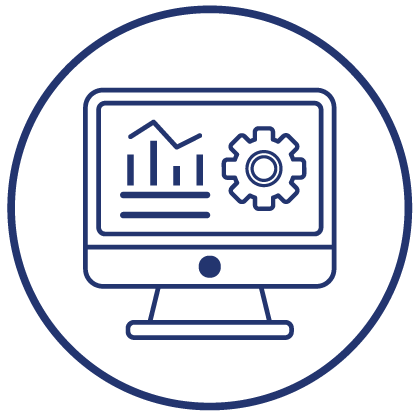 4. Track your progress:
Use a scorecard to track your progress along the maturity model and watch your customer experience improve.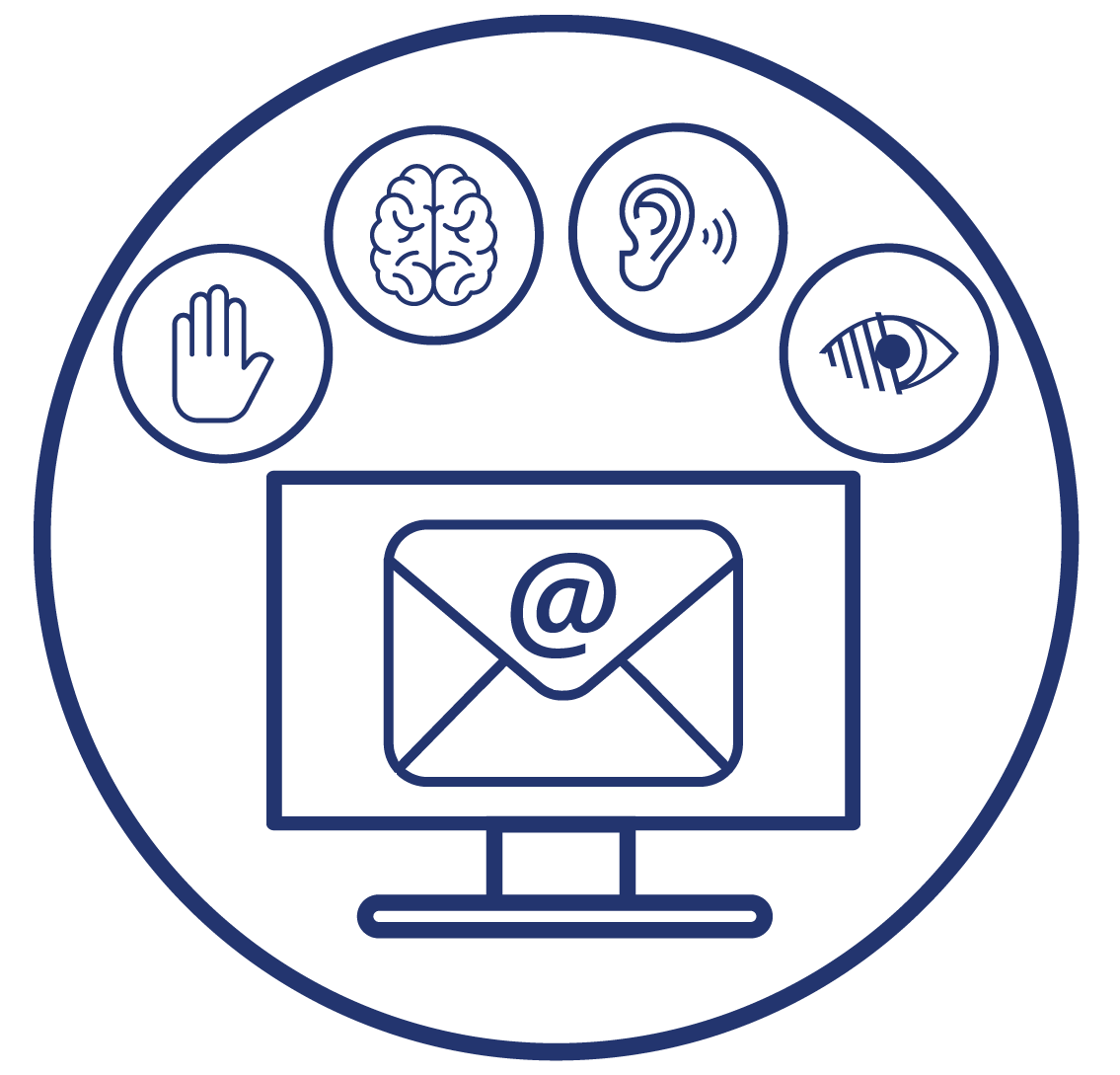 5. Realign your priorities
Constantly revisiting your big picture will help you to realign priorities.
Let us map the next steps in the digital transformation of your business's communication strategy
Digital transformation is a daunting task, but it doesn't need to be a paralyzing one.
Striata's digital communication maturity framework is designed to help you understand where your organization is on the maturity scale, and to map the next steps in the digital transformation of your business's communication strategy.
While the indicators may be similar, every business will be at a different level of maturity across all the dimensions.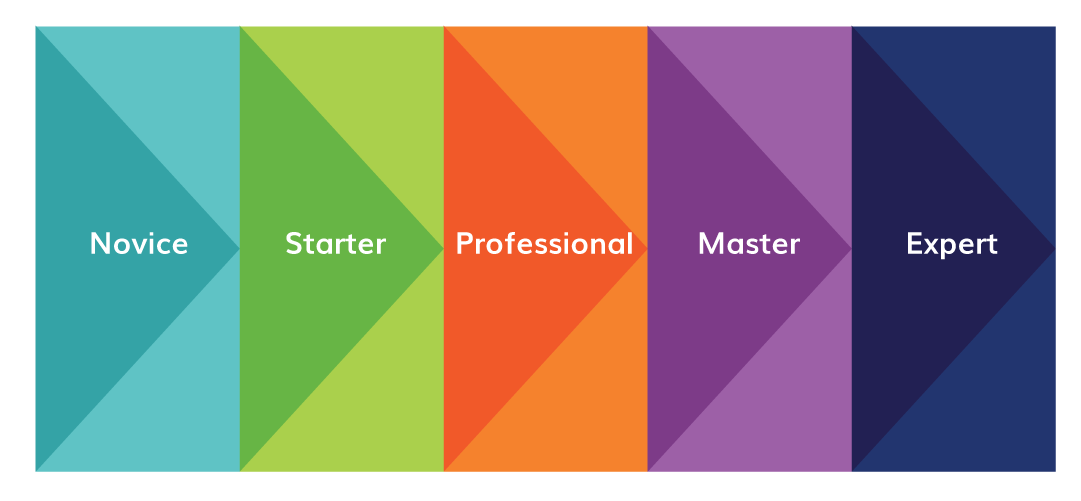 We customize our framework to identify the stages that your business is at, across dimensions such as vision, people, process, technology and customer experience. Once we have established your digital maturity levels, we then use the framework to define a transformation plan, making it easier to set goals, create roadmaps and measure your success.
1. If we could design our ideal digital communication picture, what would it look like?
2. Do we have sight of every single digital communication our customers receive across all customer journeys?
3. Where are the communication gaps in each of our customer journeys?
4. What must be done to align all of our digital customer communication into a consistent customer experience?
Once you've achieved digital maturity in your customer communications, you'll find it much easier to get the rest of your organization onboard.
In fact, by starting with customer communications, you can make the process genuinely exciting.
Let's discuss how a digital communication maturity framework can help drive your organization's transformation efforts